TESA live at Skaņu Mežs broadcast by Resonance FM
Listen to the latest episode of SHAPE platform's monthly show on the London art radio station Resonance FM. This time, the show focuses on the Latvian experimental metal band TESA and plays highlights of their recent performance at the Skaņu Mežs festival in Riga, Latvia. The show also features spoken parts by members of the band, explaining the evolution of their sound and musical thinking.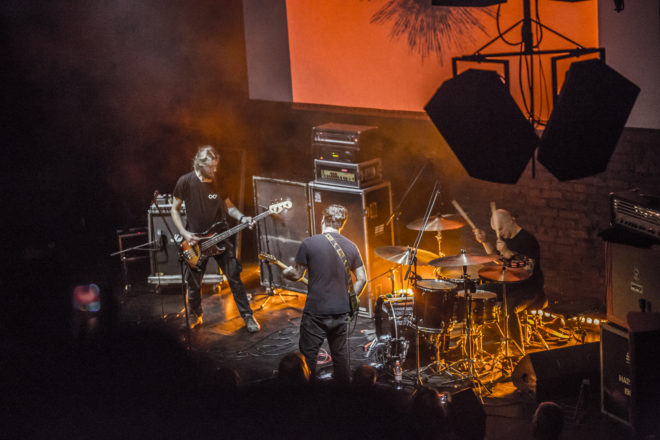 TESA is a three-piece band from Riga, Latvia, formed in the end of 2005, which tries not to classify their style of heavy music in any particular way and give the listener a free choice of interpretation by mixing different styles and sub-genres, creating something unique and passionate. Since 2005, the band has gained much attention with numerous tours and festival appearances. TESA released several albums on labels in Latvia, Russia, France and Germany over the last 10 years. Their releases demonstrate a passion for experimenting with genres and sound textures, mixing dark melodies with feathery soundscapes, ambiences, psychedelic loops, and even noise music, abstracting themselves from mainstream standards of heavy music.
The music, played on this episode of SHAPE radio, is a recording of TESA's October 12 performance at the Skaņu Mežs festival for adventurous music.
Photo by Artūrs Pavlovs.