Upcoming
Past
More events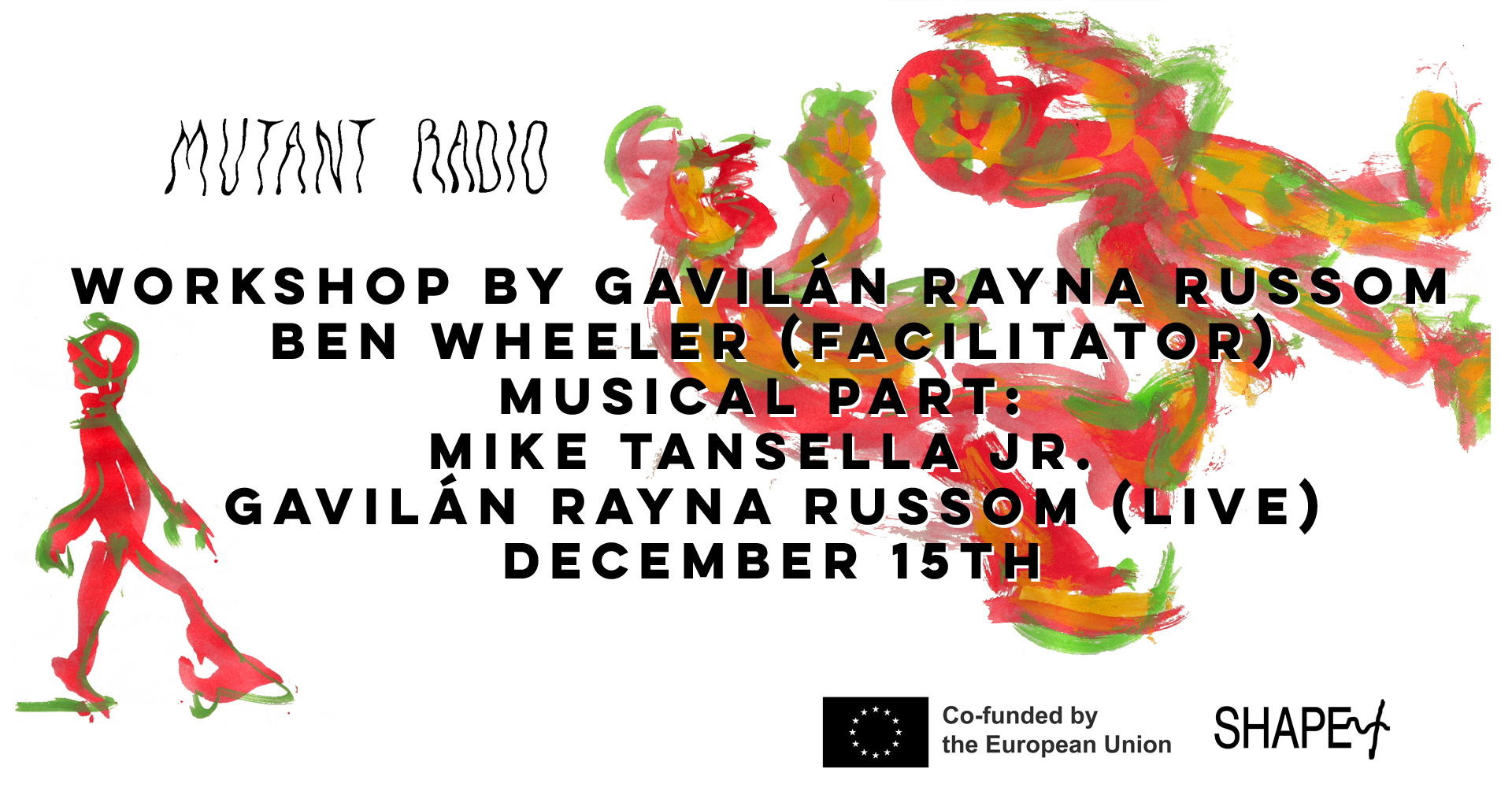 With the partnership of SHAPE+platform, we're thrilled to announce that on the 15th of December, we are hosting an educational event – 'Who Are Your Dead, Where Is Your Altar' by Gavilán Rayna Russom, a visionary artist, composer, scholar, and Mutant Radio contributor based in New York City. The event will be facilitated by Ben Wheeler, an experimental musician, composer, and ethnomusicologist. This will be followed by a live performance by Gavilán Rayna Russom and DJ/selector Mike Tansella Jr, also a Mutant Radio contributor. The event will take place at the Mutant Radio Indoor space and will be broadcasted on our website.
SHAPE+ is an European platform for innovative music and audiovisual art co-financed by the Creative Europe programme
Funded by the European Union. Views and opinions expressed are however those of the author(s) only and do not necessarily reflect those of the European Union or the European Education and Culture Executive Agency (EACEA). Neither the European Union nor EACEA can be held responsible for them.