Stephen Grew live at Skaņu Mežs – Resonance FM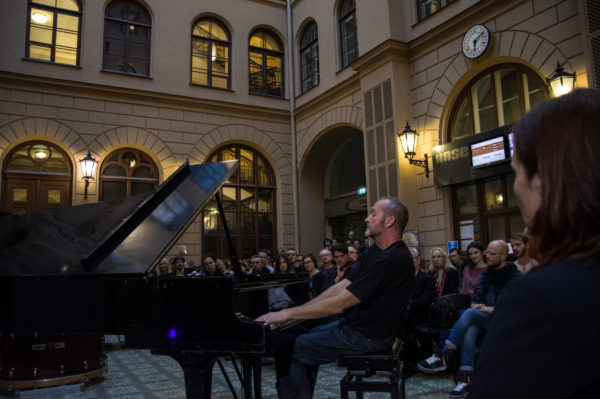 Listen to a special Resonance FM broadcast of improvising pianist Stephen Grew playing live at the opening evening of Skaņu Mežs festival 2017. The final moments of the programme also include more recent solo recordings, made in January 2018.
Stephen Grew has been playing totally improvised piano and electronic keyboard music for over 30 years. His music works with the life forces of the instrument, their sounds and a multiplicity of rhythmic patterns, dynamic extremes and whatever an improviser conjures in the creative moment. He has played in many European countries, toured relentlessly in his native country the UK and collaborated with many musicians, including the great British improvisers of our time. He also has countless recordings released on a variety of labels.
Stephen Grew has collaborated with Trevor Watts, Evan Parker, Pat Thomas, Keith Jarrett, Phil Marks and many others.
The concert was recorded on October 6, 2017, at art museum Riga Bourse.
Photo by Alens Līdaks.