Stine Janvin live in Dresden – SHAPE radio on Resonance FM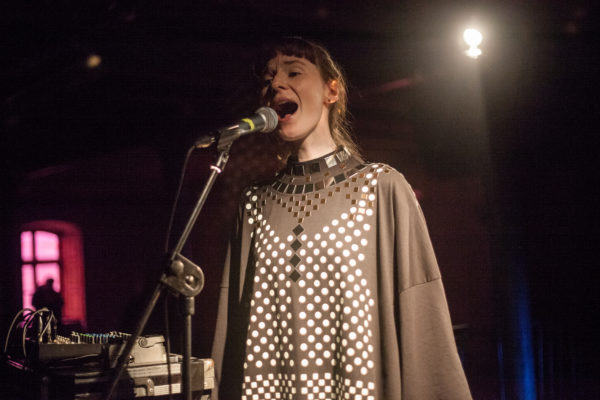 In the April episode of our monthly radio show on Resonance FM, we revisit experimental vocalist Stine Janvin's solo performance at the 2016 edition of Cynetart festival.
Stavanger-born, Berlin-based vocalist and SHAPE alumna Stine Janvin has a special interest in the ambiguous and unrecognizable qualities of the voice. Her recent work is focused on imitation, acoustics and the physicality of sound.
This recording of her 'Fake Synthetic Music' performance at the Cynetart Festival in Dresden was recorded on November 12, 2016 at Festspielhaus Hellerau. 'Fake Synthetic Music' can described as a deconstructed piece for voice and echo, utilising psychoacoustics.