Posted on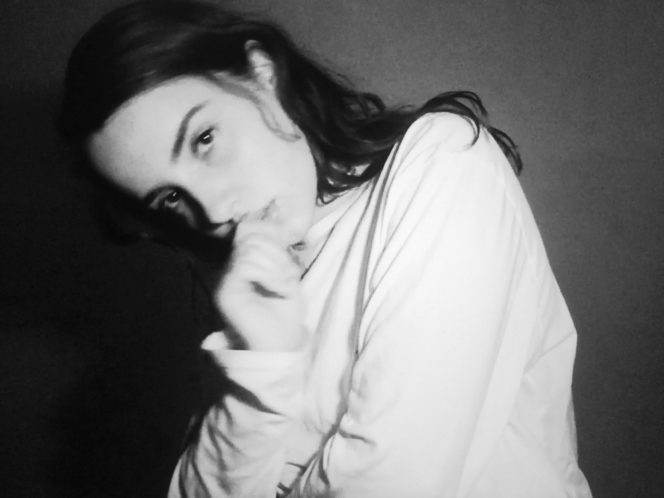 Malibu is a musician whose research and sound work are focused on fantasized story telling. With a quiet, gauzy intensity that finds emotional power in angel choirs, rushing winds, and Auto-tuned vertigo, Malibu's productions bask in an otherworldly sincerity that sidesteps nostalgic irony, while also sneaking towards the borders of a mainstream teen pop, video games soundtracks, cinematic cellos, and experimental ambient.
Can you talk about your background and how you got into music?

I grew up surrounded by music because my father is a jazz pianist, so I would go to his shows and fall asleep next to the drum kit. Apart from that, I used to « hate » music for a long time because of the authority of the conservatory, where I would only have theory courses. A few years ago, I met an amazing person who wrote music as an outlet and at that time it was exactly what I needed. That's how I started using music as a medium of expression.
Your music is soothing, relaxing. Can you talk about some of the moods and atmospheres that are connected to your music and music making?
I rarely write music, because I have to feel a certain way, feel as if music is the only way; I'll usually have an intense/interesting dream that confuses me and that I have to put down on paper so that I make its memory physical. I'll use words that could describe anything really, so there is room for interpretation, but only I know what it is about. And from these words, I'll build the sonic atmosphere that feels right. I have the dream's images in mind: blurry, dark, colourful, bright, distant,.. everything at the same time. I like to think that my whole process is like making a scene in a film, or in a video game; there is something very graphic to it.
Can you talk about some of the sonic influences that you incorporate into your music?
I use a lot of strings, resonating pianos, fragile, reverbed, and repeating vocals, spoken words. I love string progressions in general, it really turns me on. I LOVE high steady vocals, soft piano pieces, very low guitar,… and I LOVE reverb. But overall, it depends, I could like a song just because of one tiny sound in the background, how one word is sung, or because of how one kick sounds, ignoring all the rest. Anything that I could loop forever is important, anything that just resonates in my soul (I know it sounds cheesy), anything that sounds focused. If I had to compile my influences in a few names, I would say Low, SHM, Hope Sandoval, Love Spirals Downwards, Deadmau5, Alice Deejay, Mylène Farmer, Thomas Newman…
You mention nostalgia and irony in your bio, what is your relationship to the past in terms of music?
I think if I were to be nostalgic, it would be over things I've never seen, places I've never been to. So I think melancholia would be more suited as it isn't bound to the past, but to an indefinite state.
What are you currently working on & planning?
I'm working on a split release with Torus from the Netherlands, for my other alias, Dj Lostboi. It will be out in August with amazing artwork from illustrator, Acacio Ortas. Also a split-hour tape with musician Debit that will be released this year by NYC-based label Quiet Time. And hopefully I'll start working on my first release very soon (I'm fkn slow and a perfectionist). Oh, and every month I do my mix show, United in Flames!