Two live sets by Sillyconductor on Resonance Extra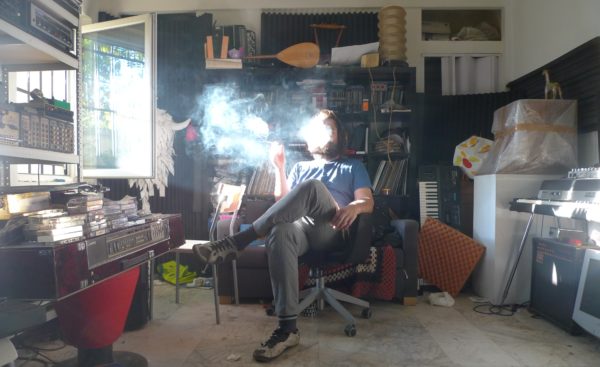 Listen to a SHAPE Artists' Hour show on Resonance Extra, devoted to Sillyconductor. The extended two-hour broadcast consists of two live sets performed by the artist in 2011 and 2012 – they have never been published before.
Sillyconductor and Rochite are two monikers of the same Romanian artist living in Bucharest. Sillyconductor excels at the more classical/mathematical side of the imaginary duo: projects such as Ventichitara (a self­made improvisation instrument built out of USB fans), 100 Catronomes (a golden rendition of Ligeti's Poeme Symphonique employing 100 Maneki­Neko cats), Symphonic Cowboy (collages of symphonic music played on the Akai MPC sampler) or the Pianosaurus, his latest project, the reinforce the liaison between technology, classical music and humour.
Meanwhile Rochite, the emotional alter­ego, performs a weird juxtaposition of field recordings, classical music sampling, pop structures, polyrhythmic beatmaking, unsuccessful beatboxing, absurd children's lyrics or nonsensical series of vowels and traditional Romanian folk metaphors.
Sillyconductor is a 2015 alumnus of the SHAPE platform, the artist was nominated to this project by Bucharest's Rokolectiv festival.