TOLE mix for Resonance FM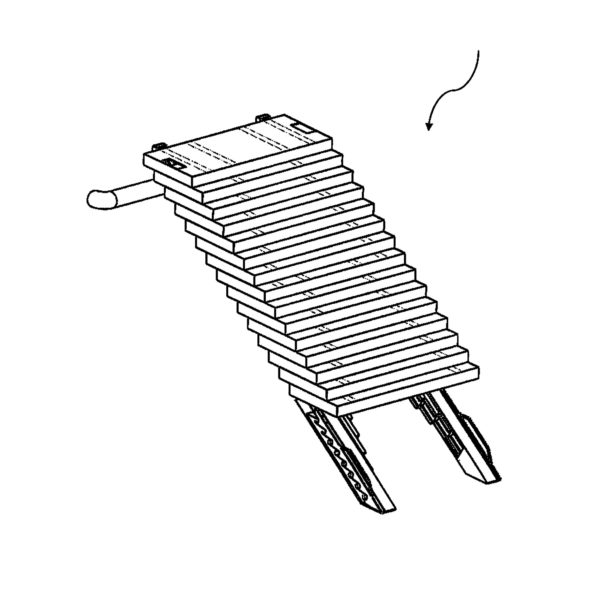 Listen to "Move in with Me" – a mix by SHAPE participating producer TOLE, created for the London-based radio station Resonance FM as well as its additional platform Resonance Extra.
Even though it's presented as a mix, "Move in with Me" rather resembles a large plunderphonics-type collage piece: the chosen tracks were mashed together in a meticulous manner, where seven tracks sometimes make up not more than a minute and a half (the track list, provided below, will guide you through). The piece was created over a longer period of time, gluing together averagely three minutes per week.
TOLE aims to create compositions rather than tracks, force rather than melody, and shifting details rather than clear patterns. The music project of Berlin and Prague-based visual artist Martin Kohout, TOLE combines ideas from his artistic practice and research with his own recordings and production. He was nominated to the SHAPE platform by Prague's art center MeetFactory. He will be playing at the RIAM festival in Marseille (October 7 – 29).
Track list:
– 00:00
lfelliott – neotibicen tibicen
Bernard Parmigiani – Capture éphemérè
Tru Heru X Doja Cat – Lord Cooler
Ross Dekker – Givenchy (Acapella)
Tuk – Low Carb Love
— 02:00
Mhysa – I Get My Money (BBHMM4SERENA Edit FT Joseline Hernadez)
Yoshitaka Hikawa – Oyez
Mr. Mitch – Dru (Peace Edit)
Ian William Craig – No Cradle for the Whole of it
TLC Fam – Skim Sam (dbn dance)
NHS Allstars – Nostro Hood Anthem (Sylvere remix)
Datach'i – Flex Membrane
— 03:55
Hanali – Harder Or Hardness (Kazuki Koga's Rebooted)
Air Max 97 – Progress And Memory (Neana Remix)
Rosy Parlane – Willow
Ziúr – Nails
Lil Donald – Wat U Mean Freestyle
— 08:45
Final Fantasy X (OST) – Hymn Of The Fayth
Final Fantasy X (OST) – The Sending
TOLE
Roy Werner – live at MIT 4.14.15
— 11:25
Kent Loon – Greenland
HABIBIBOI – Mood
LING – 44 Blue
— 15:00
Theo Burt – B1 (Gloss LP)
Yasuaki Shimizu – Kono Yo Ni Yomeri
Ralph Sheckel – Tony Gave a Picnic
ALOG – Son of King
— 22:00
Kablam – Nu Metall
Alley Catss – 3ro
Howie Lee – Flame Fighters
BayAka boyobi music with bobé spirits calling and conducting the music
Thomas Brinkmann – Agent Orange
Marc Anderson – Frog Chorus at Chandlers Creek
BaAka men singing in the forest [5/21] (Central African Republic, 1987)
— 29:30
The Automatics Group – Eric Prydz, 'Call on Me' (Retarded Funk Mix)
Basic Rhythm – Raw Basics
Andrew Spencer – Spotted Nightingale-Thrush (Catharus dryas maculatus)
Blue Stork – steedish
— 33:45
Kamixlo – MONTANADELAMUERTE
Resla – Cucurrucu
— 36:15
Dviance – 2sik2breathe
Minit – Now Right Here
Lucky Dragons – Typical Hippies
Arthur Brown & Leon Craig – The King of England
— 44:55
Trevor Lee Larson – Our Building On Fire
qwqwi – soup
— 47:15
Samuelspaniel – Close 2 U
TOLE
Enrico Boccioletti – From Settlement to Nomadism (1st movement)
Hiele – Apax Pernod
— 49:15
Soda Plains – Rushes
TCF – f5e78f64c0973944d1970966bf50dad73e0ade3307
FKWINR – playground, Hoi An, Vietnam, May 4, 2013
Emp. Moe – Duck Duck Loose
Machinefabriek – Blue
Cool Sounds – Stuck in the elevator of a broken time machine
tropical interface – harvest machinery
— 56:35
Bodyweight – WOWZA
Susumu Yokota – Flying Cat
Cheryl E. Leonard – Bats at Lake Havasu
Artwork by Martin Kohout