Resonance FM show on Stine Janvin Motland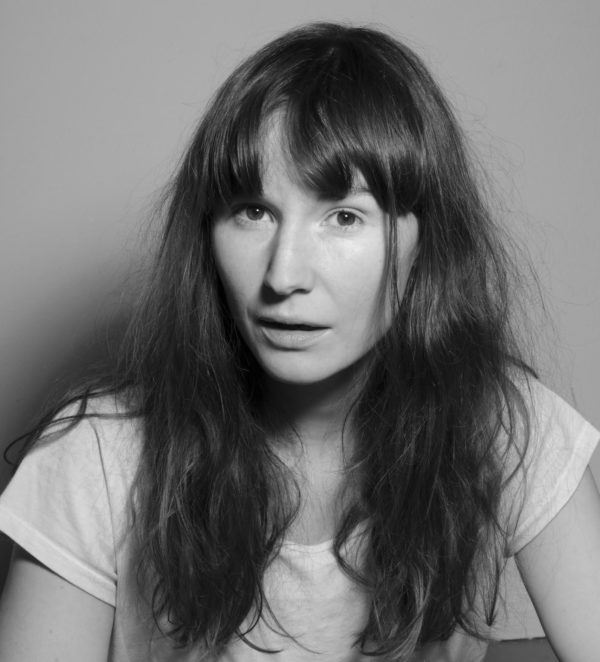 Stream a new Resonance FM broadcast on Stine Janvin Motland – ahead of her upcoming shows in Romania and Latvia, she's prepared a mixtape of music that she currently enjoys, demonstrating a wide array of musical influences from Eliane Radigue to Beatrice Dillon.
After performing at Rokolectiv festival last week, Stine Janvin Motland will have her next SHAPE performance in Riga at a one-off by Skaņu Mežs festival on 24 May.
Stavanger born, Berlin based vocalist Stine Janvin Motland works with experimental music, sound and audiovisual performance. Through a diversity of projects such as the live radio play In Labour (2014), the performative installation The Subjective Frequency Transducer (2015), field recording adaptations duo Native Instrument (2015) and alter ego Stine II, she explores and challenges the physical features of the voice, the acoustics of her external/internal surroundings and new performance strategies. Her interest in the ambiguous and unrecognizable qualities of the voice, pushes her to constantly search for new ways to expand her vocal repertoire. Her recent work significantly involves imitation and abstract storytelling through sound collages referring to a variety of genres and traditions of electronic music, sound poetry, folk music and languages of various peoples, birds and animals.
Track list:
Stine Janvin Motland – Introduction
Eliane Radigue – Stress Osaka
Brigitte Fontaine – Une Minute Cinquante-Cinq
Evol – Proper Headshrinker
Inuit Throat Singing: Kathy Keknek & Janet Aglukkaq
Stine Janvin Motland – Herz
Maja S.K Ratkje – OX
Gabon: Pygmées Bibayak
Lars Gunnar Bodin – Den heter ingenting, den heter nog "Seans II"
Stine Janvin Motland – Nuisance Body Liquids
Felix Kubin – Reflection
Vom Grill – Sierbeesten
Native Instrument – Deep F(r)og
Unni Løvlid – É tente meg so lengje hjå ein Telebondemann (after Marta & Anders Bjørkedal)
Nahawa Duombia – Kuruni
Stine Janvin Motland – NNN
Beatrice Dillon – Halfway
Felix Kubin – Fluoresence
Trevor Wishart – Imago
Stine II – HEN
Mark Van Hoen – Holy Me
Marco Bernardi – Ûber Depa