Posted on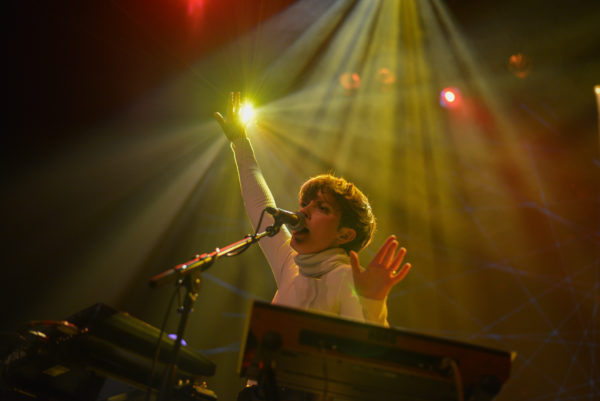 Insomnia is a festival for innovative electronic music – which means music created with electronic contraptions. The creative process within the genre is as varied as the music itself, and the festival hopes to display a wide variety of it.
On October 27 – 29, the festival had its 2016 edition, featuring a number of SHAPE acts: Janus affiliate KABLAM, Canadian-Norwegian indie pop duo Bow To Each Other, Venezuelan-born DJ Hyperaktivist, Editions Mego-published sound sculptress Klara Lewis, Swedish experimental electronics producer Peder Mannerfelt, Norwegain DJ Charlotte Bendiks, French experimental techno producer Voiski, audiovisual project Polar Inertia, PAN affiliate M.E.S.H. and experimental vocalist Stine Janvin Motland.
Photos by: Idan Fima (KABLAM, Hyperaktivist),  Lucja Lipinska (Klara Lewis), Tina Derakhshan (Bow To Each Other, Peder Mannerfelt, Stine Janvin Motland), Mats Gangvik (Charlotte Bendiks, Voiski), Øivind Vikeby (M.E.S.H.).