Listen: Peder Mannerfelt live at MUTEK Montréal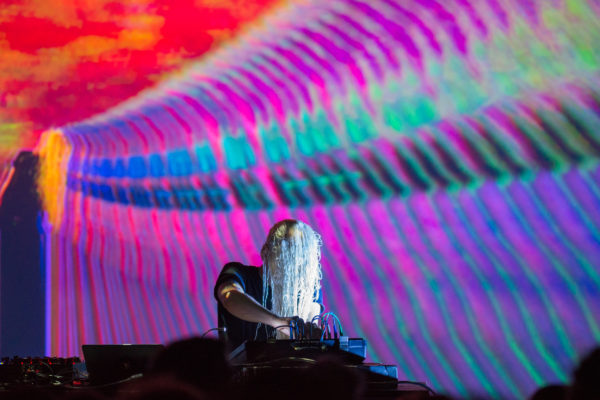 Listen to a live set by Swedish electronic music producer Peder Mannerfelt, recorded at the MUTEK festival in Montréal, where SHAPE had its first showcase beyond Europe.
Peder Mannerfelt's music is an evolving investigation into sound and technology, from minimal, technical opuses to polyrhythmic grooves and sound shaping on modular synths. A guitarist in punk bands in his wayward youth, Mannerfelt went electronic with house-techno project The Subliminal Kid, following that with something different yet again: analog electronics, experimental ambient duo Roll the Dice alongside fellow sound engineer Malcolm Pardon (also a former pop songwriter and member of Kinky Machine, now a soundtrack composer for film and TV). Roll the Dice's semi-improvised, understated opuses have the quality of arthouse-suspense film soundtracks: often dark, minimal and loosely narrative.
Taking a solo direction under his own name in 2012, Mannerfelt drove his sparse techno further into soundscape territory, releasing EPs of dark drone journeys on the We Can Elude Control label. He created his own Peder Mannerfelt Produktion label in 2014, releasing his own I and II EPs and releasing an EP by Klara Lewis. Inspired by 1930s recording of sounds from Central Congo, Mannerfelt took a heavier, organic turn in his 2015 full length, The Swedish Congo Record, building its numerous tracks not out of samples but from his own instrumentation, crafting off-kilter lo-fi rhythms and vocal-like synth tones. He weaves a similar strangeness into his latest work, adding an upbeat intensity to strobing synth loops and clangs on delay: the album "Controlling Body" has already been named one of the best albums of the year by FACT magazine.
You can still catch Peder Mannerfelt playing live at three festivals this winter: Insomnia (Norway), Cynetart (Germany), Schiev (Belgium), as well as at a free entry event at the art centre MeetFactory in Prague.