Listen: SHAPE lectures and workshops from Skaņu Mežs
Expressions like "educational event" or "discourse activity" sound formal as hell, but, as it often happens with instrumental music, lectures or workshops of a festival are a grand opportunity to grasp what the musicians are about as people – what their voices sound like, what they like to talk about, do they have a sense of humor, do they approve of the way you listen to their music, etc.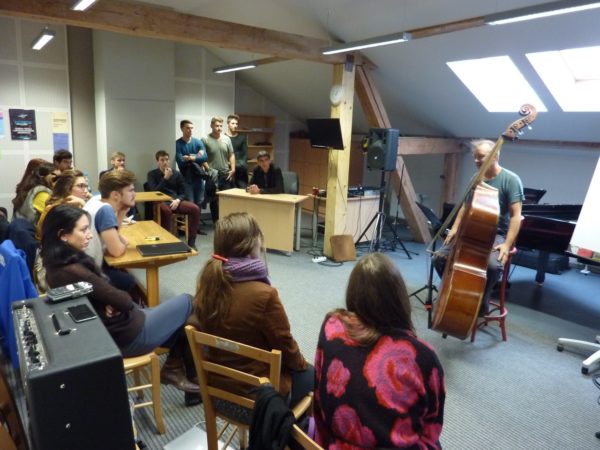 John Edwards
On October 8 and 9, Riga's Skaņu Mežs festival hosted three SHAPE educational activities within its program: the Jāzeps Vītols Latvian Academy of Music opened its doors to Frederic Rzewski, the famous virtuoso pianist and composer, with a lecture on modern music and the craft of its interpretation, John Edwards, the British upright bass player who conducted a free improvisation workshop, and Jakob Ullmann, who, even though a SHAPE member himself, gave a lecture on his highly complex methods of composition.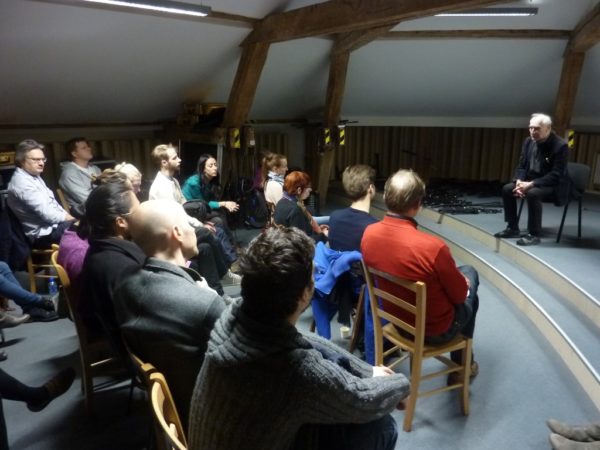 Frederic Rzewski
These events all had plenty of delightful moments, such as Rzewski telling an anecdote about Stalin and Shostakovich or Edwards telling a story of how he once played an improvised concert to a room full of kissing teenage couples. You can stream recordings from these lectures and workshops below:
Frederic Rzewski's talk
John Edwards' workshop
Jakob Ullmann's lecture
To find out more about Skaņu Mežs, a founding member of the SHAPE platform, click here.