Posted on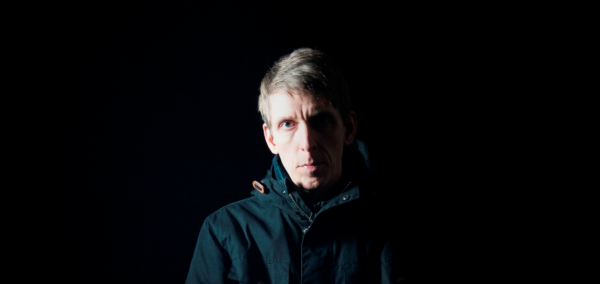 The sound of Assimilation Process, aka Stefan Senf, is electronic, digital, futuristic, massive, uneven, spherical and dark at the same time. It's a vivid mix of digital processed sounds in combination with field recordings and other analogue sonic sources. The project consists of several sound layers putting unused drafts and isolated channels (from previous recording sessions or productions) and the occasional field recordings plus synthetic sounds to use with nods to the dancefloor. He played an excellent set at last week's musikprotokoll im steirischen herbst, and is set to perform at Biennale Némo on 24 November 2015. 
Can you talk about the sonic composition of your music – the various elements that you use?
Assimilation Process (Stefan Senf): Assimilation Process is my most recent project, which started in 2011. The main source material are field recordings that I've collected over the years on one side, and the other, I'm using a lot of synthesized digital sounds which can be layered on top of each other. These two sides create a really nice contrast. When I started AP, or even before that, I played around with different loops and materials that I had sitting on my hard drive. And it all built up from there.
The sound of AP is very dynamic and so are the live shows. It has something that you would expect from classical music. I try to create new worlds, like a soundtrack that builds up and falls down. Because of my musical background, I also work with a lot with grooves and rhythms, and that's another contrast. Of course this depends on the project I'm working on or the shows that I'm playing at, but the dynamics and the variations are the key.
Where do you see the parallels between your music and classical music?
AP: Well, classical music has a different intensity that happens partially. It's not like a track with intro drop and so on. Its musical structure is different. It can unexpectedly change, which I really like. That makes it more experimental and it might be difficult to swallow for a crowd but that also depends on the whole concert situation.
https://soundcloud.com/suburbantrash/assimilation-process-teaser
What does music – its creation, performance and promotion – mean to you? 
AP: The aim behind the project is that I try to produce or create something that you listen to in full length, which means that you sit down and start playing the music and let yourself fall into it and absorb the whole thing, the soundtrack in its entirety. Most of the music that I've created under AP is theme-based, there is a meaning behind the music. That is why it gets emotional. It's about feelings, moods, influences, experiences. My music also has a dark tone to it. I've been working for theatre, short movies and other art projects. Music has always played an important role in my life. That's why it's also important for me to go to the studio and record new music, play around and compose as well as get feedback from the audience when the music is presented live.
Can you introduce Suburban Trash, the umbrella for a lot of your activities?
AP: Suburban Trash is a distribution company, mail order and a record label. More than 15 years ago, I started Suburban Trash as a label releasing broken beat, noise, experimental music. In 2005, Suburban Trash became a distribution company and I started working with independent labels. I also organise shows and mini tours.
You have been around in the scene for a long time. How do you perceive the changes in electronic music over the last 15-20 years?
AP: A lot of things have changed over the last couple of years. When I started playing out and DJing in the early 90s – even the first live shows with a tape recorder – it was totally different because we did everything ourselves. We were looking for a location first, cleaning it up and setting up the show. I always felt like moving on, not standing still. Obviously it's important for an artist to represent his style. That's why I started different projects, so I could try out different things because there's so much potential in electronic music. The development of electronic music happened in few years basically. That kind of reflects society nowadays because everything moves so fast. There's constant change all the time. My sound definitely has become more experimental over the years.
How do you view the developments in distribution of independent music – since you are also involved in that aspect of the music industry – and releasing/listening to music over the years and its future?

AP: So many things have changed over the last 10 years of me doing distribution and selling music. One of the main factors is the economic crisis that caused many shops and distributors to shut down their businesses. And, importantly, vinyl production has become more expensive. Some people simply cannot afford it any longer. Plus the whole digital revolution. It's easy to play with just a USB stick in your pocket rather than carrying two big bags of vinyl. For smaller labels it has become very difficult getting distributed. I import a lot of stuff from other distros, but also work directly with the labels to push their output as it's important that music gets heard. As for the future I don't know what it will bring. I understand labels and musicians who want to sell directly to their audiences and cut out the middle men but in the end it depends on the customer. Going to a record store might be more fun and it is more social but one thing is for sure, it won't get easier for any existing business in that industry despite the increasing numbers of releases and vinyl sales.
How is Dresden and its music scene? The label Uncanny Valley has become famous, but it would be interesting to know more. How important is the local context to you?
AP: Dresden's music scene is interesting. We've been doing shows and organising concerts ever since the Wall came down. And so the music scene grew… nevertheless, it's Dresden. Some things are going to happen a little later, sometimes years later. That is a big problem in terms of bringing new talent into town. Dresden's electronic scene has been very active a couple years ago but kind of disappeared now. Venues closed and existing show concepts went down the drain.
Recently, there have been many retrospectives about the period following the fall of the Berlin Wall (Klang der Familie, etc). How do you recollect the early years in the former East Germany, and what are the most striking changes/developments compared to now?
AP: The early years were great. It was the perfect time since I had great interest in music and all the Techno and related stuff literally exploded. We still went to school but in the afternoon we would be riding our bikes looking for a location to set up a show. Everything we did was illegal, but it was allowed – at least for a few years. The parties were great since any musical genre from Ambient to Gabber co-existed on those dancefloors. Styles changed with the DJ. Going to a record store was a journey, too, as you always discovered something you hadn't heard before. It wasn't about names or labels in the beginning. The music we produced was done with little knowledge and just for fun. It could be embarrassing to listen to it now, but it's also great that we grew over the years along with the music and I'm glad that it happened here.