Upcoming
Past
More events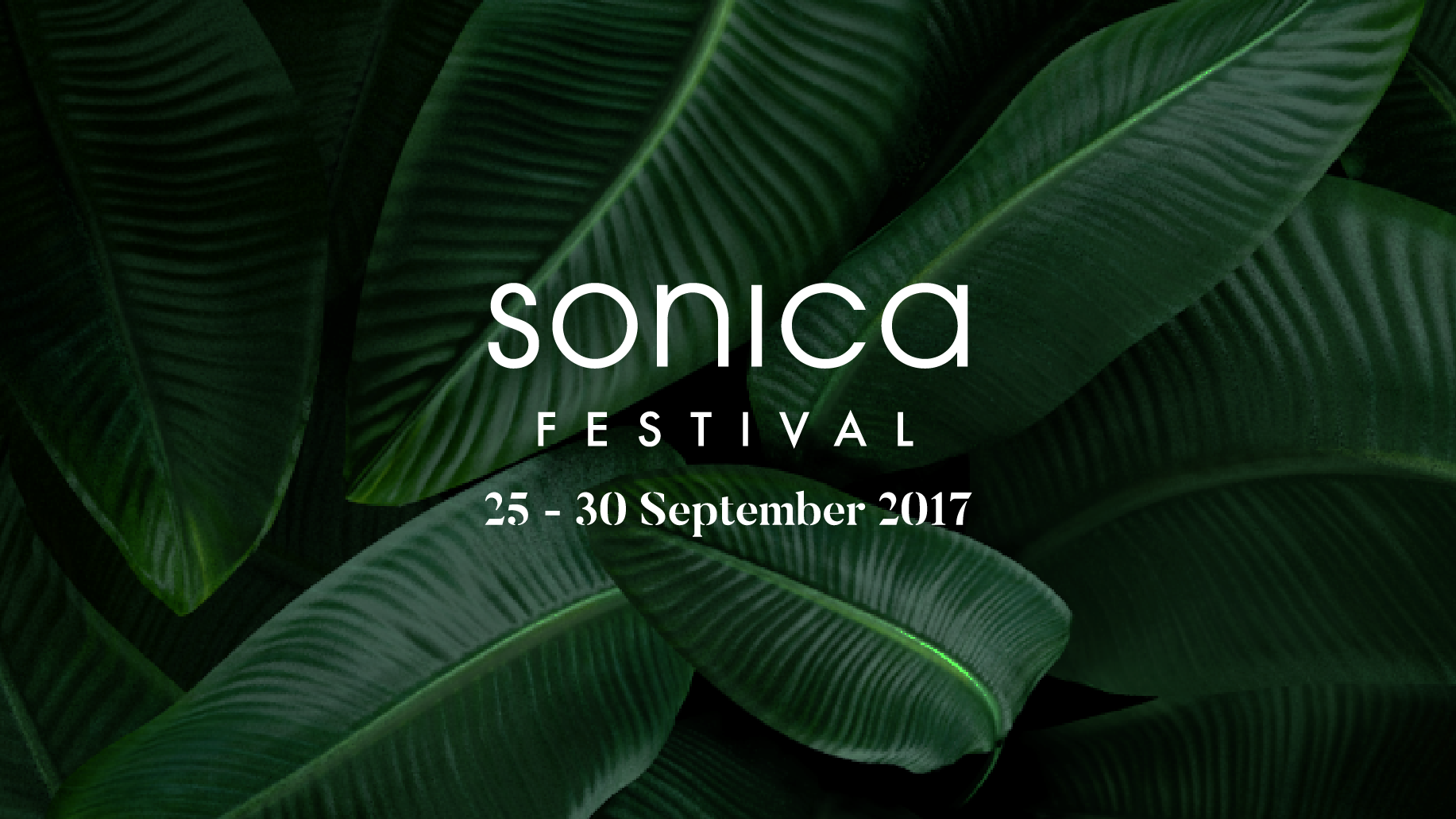 SONICA 2017
25 – 30 September
The 9th edition of Ljubljana's Sonica festival will present a week of concerts, audiovisual performances, artist talks and walks through natures of various kinds. The festival exhibition evolves around the theme Scapes – meaning spaces of escape, joining artworks that build technology fused variations of landscapes.
This year's artists in residence are Mike Rijnierse and Katarina Petrović (in partnership with V2_Institute for Unstable Media), who will produce two exciting works to be presented for the first time at the Ljubljana festival.
Through the six-day programme featuring four concert nights, as well as workshops, walks, jam sessions and performances, Sonica will offer another packed sonic edition of refreshing new names and homecomings of seasoned artists.
6 September 2017 at 20:30
Križevniška Church
Alex Augier: _nybble_
26 September 2017 at 20:00
Cukrarna
Scapes – exhibition opening
opening performances: Andreas Trobollowitsch
Works by: Mike Rijnierse, Andreas Trobollowitsch, Robertina Šebjanič, Gabey Tjon A Tham, Anna Zaradny
27 September 2017 at 19:00
Slovenian Cinematheque
Franck Vigroux & Kurt d'Haessler: Centaure
28 September 2017 from 17:00
Cukrarna
ArtistTalk with Mike Rijnierse
29 September 2017 at 00:00
Koncertna dvorana ROG
Machine Woman
30 September 2017 at 21:00
Švicarija
Battle-ax
—–
SHAPE education:
Radical Ear 03: Radio Kit
22 – 24 September 2017
Binaural Field Recording and Cyrbercartography
Andrej Kobal: GranuRise
30 September 2017 at 17:00
Presentation and jam session
*already passed:
Radical Ear 01: Lawrence English
7 August 2017
Field recording and listening masterclass