Upcoming
Past
More events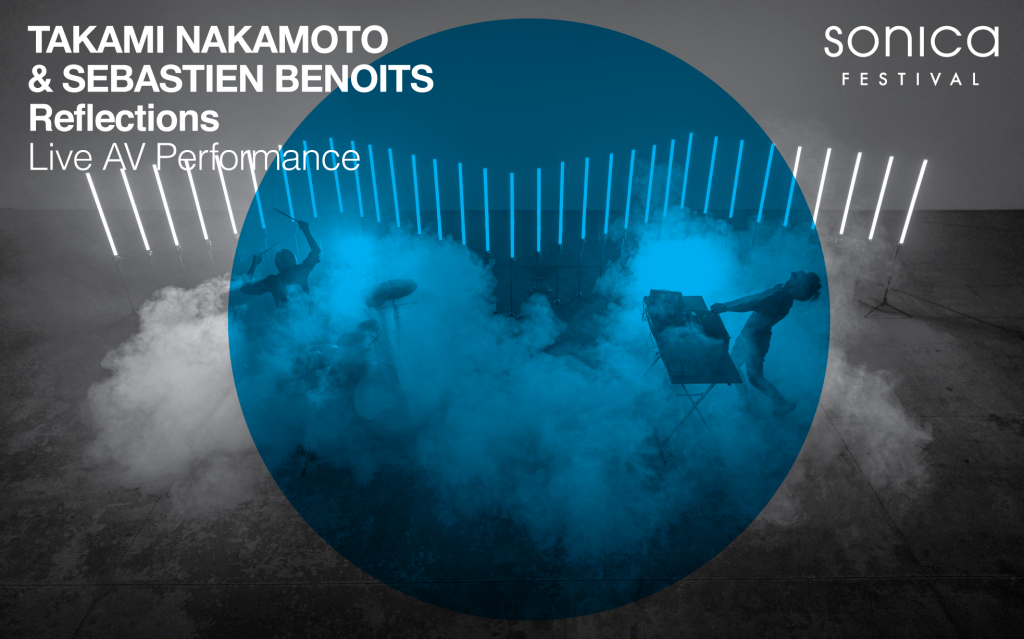 SHAPE ARTISTS PRESENTED:
Takami Nakamoto (NONOTAK) & Sebastien Benoits: Reflections (JP/FR)
Japanese noise artist Takami Nakamoto, one half of Nonotak, has joined forces with French drummer Sebastien Benoits to provide Nonotak spatial graphic art with a sonic upgrade. Their collaboration has resulted in Reflections, an audiovisual performance without screens and projectors, providing a smoke-filled, sound-intense, stroboscopic lights, LEDs and 32 light sticks riddled answer to the question about the architecture of noise.
Venue:  Križevniška Church.
More info here.
Organized by