Upcoming
Past
More events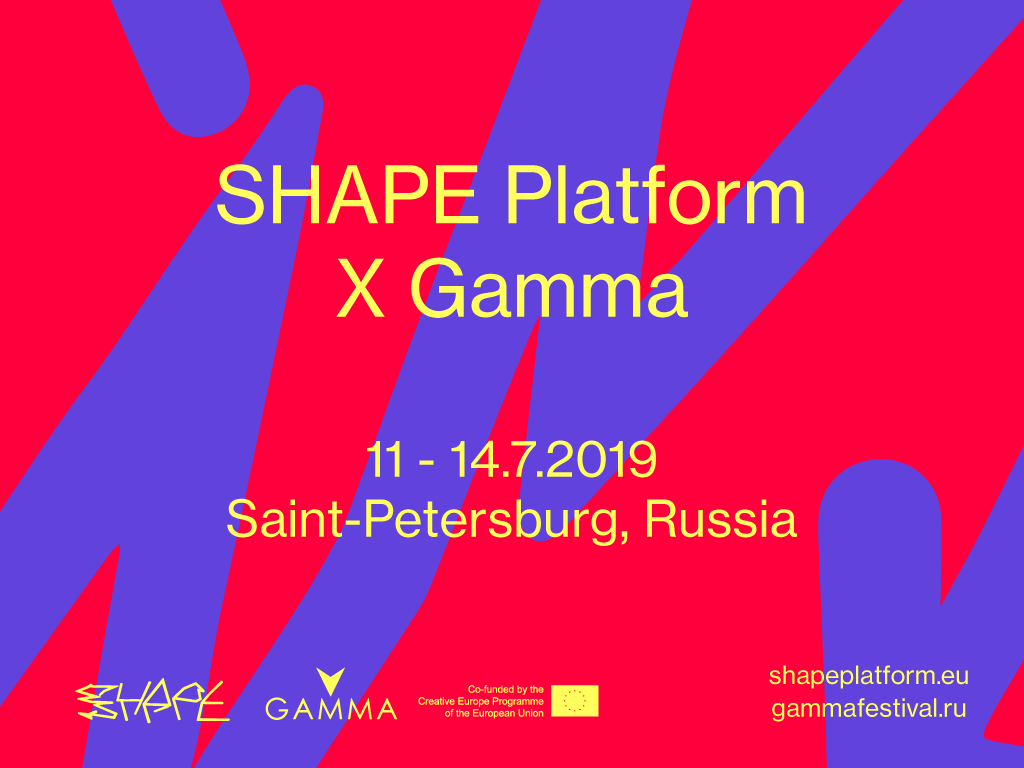 SHAPE ARTISTS PRESENTED:
BEAR BONES, LAY LOW (BE)
JESSE (FI)
LUTTO LENTO (PL)
LUCY RAILTON (UK)
MYAKO (FR)
MARTA SMILGA (LV)
MICHELA PELUSIO (IT)
ROBERT CURGENVEN (IE)
SOHO REZANEJAD (DK)
SCHTUM (AT)
VIOLET (PT)
The "Creative Europe"-supported SHAPE platform announces a large showcase at Gamma festival in St. Petersburg. The large-scale Russian event for music and modern culture will be held for the fourth time from July 11 to July 14 2019 in Saint Petersburg. This will be the fourth large SHAPE showcase outside of the EU after Montréal's MUTEK, Rio De Janeiro's Novas Frequências and Jinja, Uganda's Nyege Nyege.
The organizers of the festival present this collaboration with the following words: "Gamma not only represents established names in music and contemporary art, but also opens up new ones. Therefore, in 2019 Gamma is hosting the project of the SHAPE platform with the support of the "Creative Europe" program with its two dozen fresh European artists performing in Russia for the first time. Thanks to this initiative Gamma continues to expand the boundaries of musical discourse."
Click here for the festival homepage and here for the Facebook event.