Upcoming
Past
More events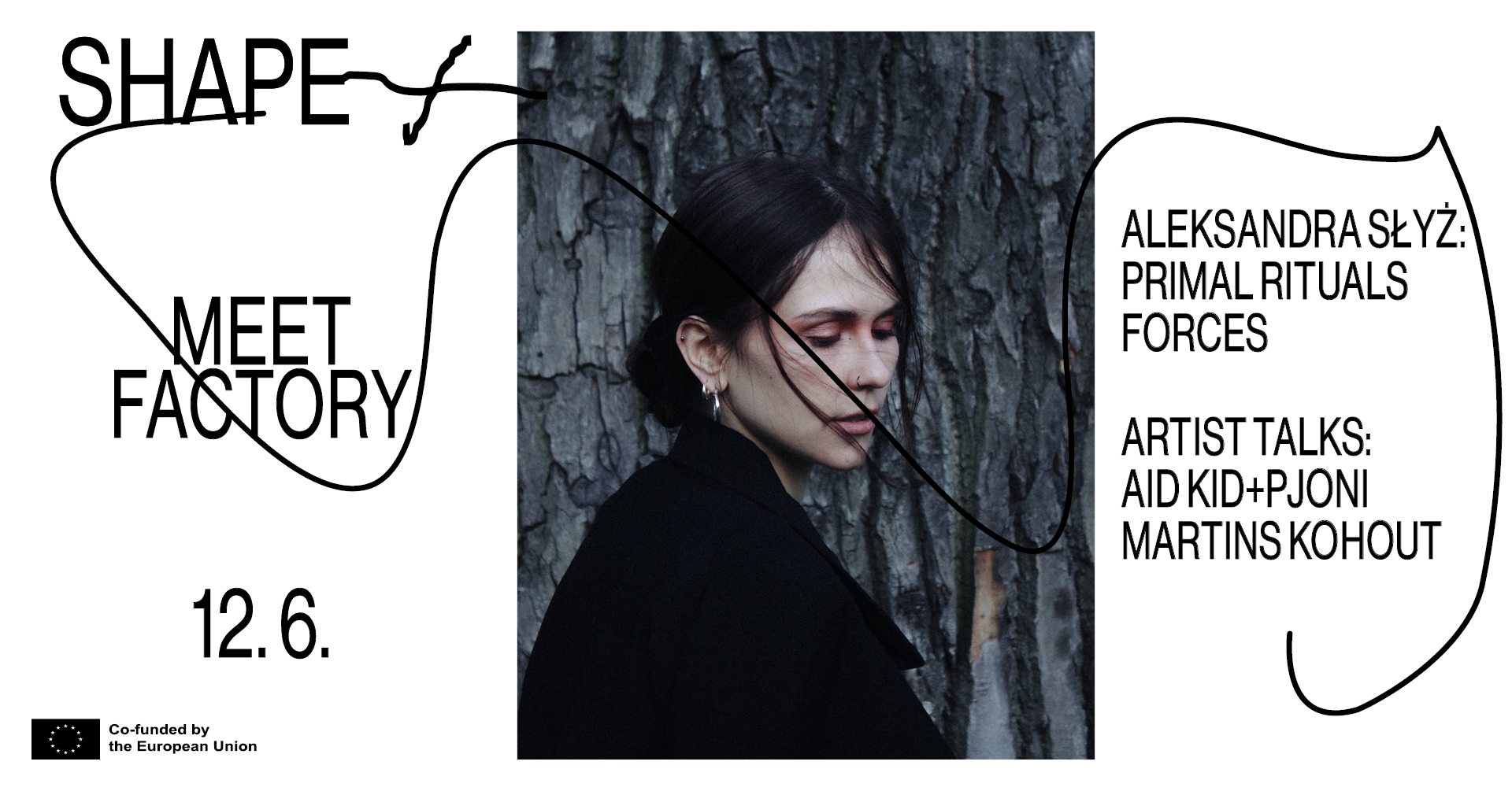 ◐ Aleksandra Słyż – Primal Rituals
Dance and the primal mysticism of sound have played a crucial role in pagan rituals since the very beginning of human history. Many of those strived to mirror the movement of the inexplicably glimmering Sun, the ancient lifecycle of the evershifting forest in which spirits of the dead, as well as the primeval deities, were believed to live and like larvae or fire morph into countless entities shaping the world of the indigenous tribes.
Due to the records of the rites being very sparse, it is, however, a difficult task to explore and precisely reconstruct those practices, which leaves a wide field for speculation and hypotheses, not least when it comes to their artistic depictions. This also applies to ancient Slavic mythology and its complex set of beliefs that are yet to be rediscovered.
Primal Rituals is a multimedia performance inspired by scientific sources about dance as an element of Slavic rituals, diving into the broad symbolism associated with different attributes of human existence and nature present therewithin. By combining modern technology with the ancient accounts, the work seeks to evaluate and interpret the somewhat forsaken realm of Slavic culture with its many facets. The performance provides the spectators with a glimpse into the organic evolution of a society in which the old symbolism has taken root and which is still being formed by it to this day.
Eliška Jirsová – performance
Simona Machovičová – performance
Anna Kokocińska – concept, performance
Aleksandra Słyż – concept, data sonification, music
Maks Posio – concept, real-time video
The project was created during a SHAPE+ residency at Meet Factory, Prague and supported by Music Academy in Poznań.
◒ Forces
Constantly mutating rhythms and sharp digital textures shape the sound of Forces. Forces is the electronic music project of Finnish interdisciplinary artist Joonas Siren. Different SuperCollider live-coding and processing techniques are used to make dense atomized swirls; electronic and sometimes chaotic abstract oceans of sound. Forces' music has been released on Infinite Machine, Gin & Platonic, Genot Centre, Conditional and Bio Future Laboratory, and has also been played in mixes by experimental producers like Aphex Twin, Daniel Ruane and ZULI. The newest gabber-influenced algorithmic/spectral drum machine record "Inertia" was released on Mexico City based Infinite Machine in July 2022.
◓ Artist talks
info TBA
Organized by
Artists