Upcoming
Past
More events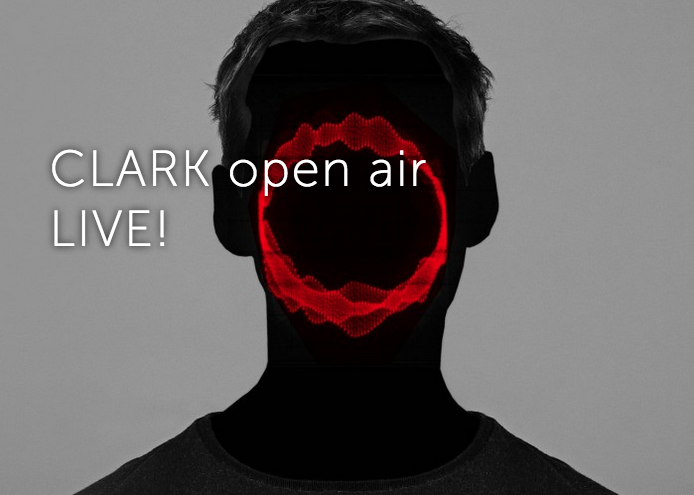 FESTIVAL JUNE IN LJUBLJANA
Open-air stage at Kongresni trg
CLARK (WARP, UK) – the new audiovisual show LIVE! BLAŽ + SIMON (SI) OKNAI (DE, SI) FREE ENTRY! Kino Šiška and SONICA are joining the opening of Ljubljana summer festivals season with an open-air audiovisual explosion!
SHAPE ARTIST PRESENTED:
Oknai
CLARK (WARP, UK)
CLARK, the always surprising and persistently creative wunderkind of the IDM brigade at WARP records, returns to an open-air Ljubljana stage after six years. His current tour promoting his latest self-titled album is successfully filling both clubs and festival stages of both Europe and the US. Since his last visit, he published three albums and numerous EPs, among them the critically acclaimedIradelphic, intertwined with guitar, piano and vocal compositions. This was followed by the now already classic remix album Feast / Beast, with which CLARK proved his creative maturity and his exceptional production skills, comparable to Aphex Twin's 26 Mixes for Cash. With his latest album, CLARK returns to his techno roots. The album's signature visuals are green oscillations accompanying his live sets and a yet clubbier, darker, more underground sound, with which he convinced WARP already as a student. The critical ovations following the launch of his album CLARK prove he is truly a master of techno and undoubtedly launches him to the company of Aphex Twin, Autechre and Squarepusher. And yet, CLARK continues to prove his creativity is fueled by always new explorations in sound. What we're about to hear is CLARK at his best, mastering techno!
OKNAI (DE,SI)
Oknai is an innovative electronic artist based in Berlin, who got his rep from his 'clip-chop' live sets. In 2011 the rx:tx label released his first EP Ain't a Dream, featuring raw, lo-fi drums, though its rough edges tend to get smoothed over by the wealth of detail, sampled fragments from all over the place and unique arrangements, all tucked someplace between glitchop, hiphop, IDM and the other. High Tide is the follow up to Oknai's debut. The album was entirely produced on the coasts of Costa Rica where Oknai was surfing, diving, exploring, eating them exotic fruits and, well, making music. And the music is not about bananas, pineapples and coffe. It's also not necessarily a sunny record. It's a subtle and cohesive mix of lo-fi drums, synths and lots of bass. It's hiphop with hidden juke-ish rhythmics. It's High Tide, very much a night ride.
BLAŽ + SIMON (SI)
Blaž + Simon are one of the most powerful live acts to hit Slovenian club stages in the past year. Blaž has been making beats since an early age, but in the past year he won the hearts and feet of each stage he played with his unique, gestural, energetic and unforgettable musical skills and a killer stage presence. He published his first two EP's on the US label Cold Busted, and his sixth, named simply 'b', was published by the Slovenian Beton Records. He plays his live sets live with an excellent drummer Simon Intihar of  the metal band The Canyon Observer. Together they fuel an explosive mixture of rhythms and gaps, which always keep audiences coming back for more.
blazh.bandcamp.com/
www.facebook.com/blazpage
For more information, please click here.
Organized by