Upcoming
Past
More events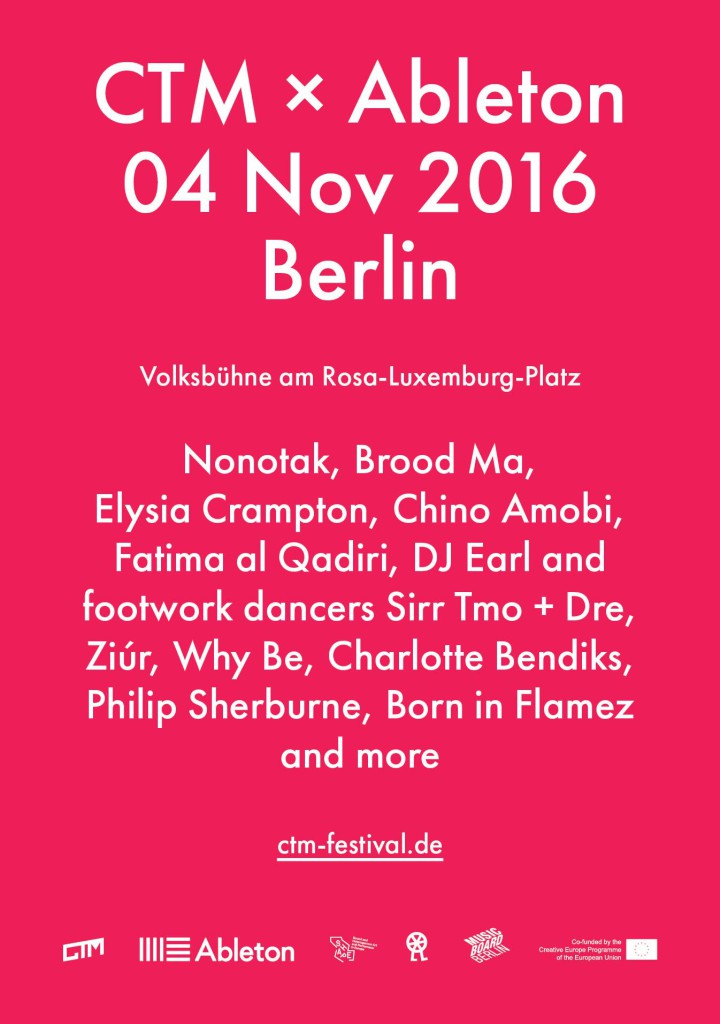 SHAPE ARTISTS PRESENTED:
CHARLOTTE BENDIKS (NO)
NONOTAK (FR)
SCHOCKGLATZE (DE) – Schock-Sound with Spa¨nk  and Moritz Stumm
SHAPE member festival CTM and legendary hardware/software company Ableton collaborate on yet another event: DJs and live acts take over diverse spaces within the venue, inviting you to move around across styles and genres in a programme as varied as Ableton's Loop summit.
Nonotak appear in Berlin for the first time, with their dazzling fusion of electronic music, strobe-lit shadow-strewn lighting design and multiple screens built into structures that surround the artists. Noemi Schipfer and Takami Nakamoto blur virtual and real in hypnotic performances with names like Daydream, Isotopes and Dream Collapse, crafting a universe of interactive sound and light that envelops not only the artists but also audiences.
Interdisciplinary artist Nik Nowak will appear with beat producer Spa¨nk and video artist Moritz Stumm as Schockglatze. Their audiovisual "Schock-Sound" performance is the distillate of their longstanding collaboration across several fields. Shockglatze recently teamed up with Berlin-based Through My Speakers collective to release their debut Warlord EP.
Meanwhile, Norwegian Coméme family member Charlotte Bendiks fuses classic house, disco, African groove and Latin-inspired beats in the foyer upstairs.
Check out the full program of the event (as well as other details) here.