Upcoming
Past
More events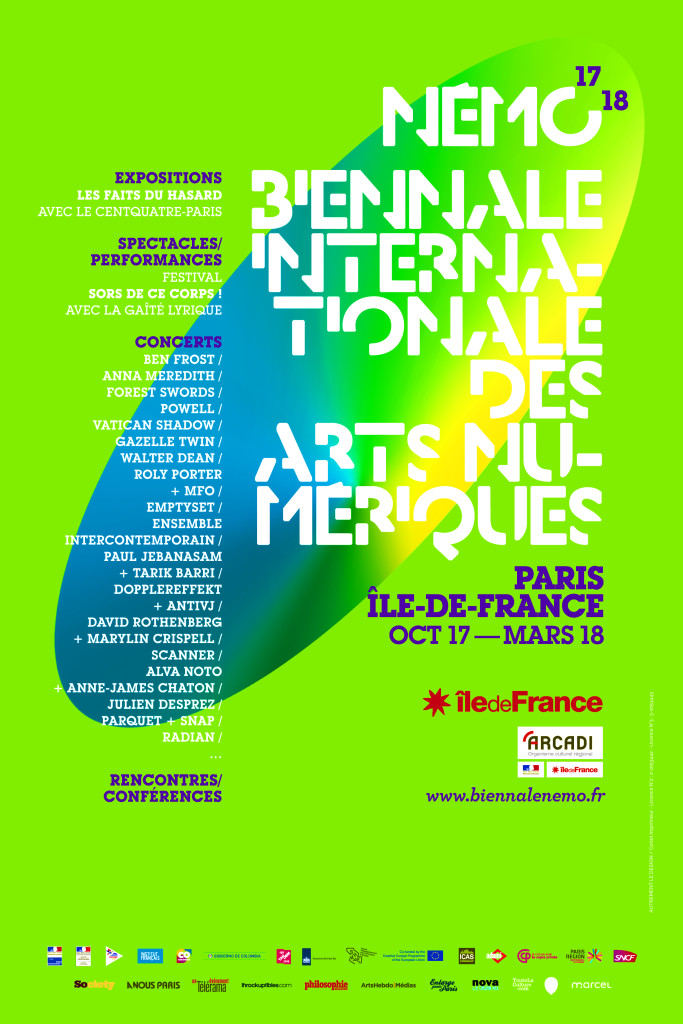 SHAPE ARTISTS ANNOUNCED SO FAR:
JULIEN DESPREZ (FR)
ANNA MEREDITH (UK)
THOMAS ANKERSMIT (NL/DE)
N.M.O. (NO/ES/DE)
ALEX AUGIER (FR)
ENSEMBLE I.R.E. (with Franck Vigroux) (FR)
NSDOS (FR)
Némo, the Digital Arts International Biennial – Paris/Île-de-France, has replaced the annual Némo festival created in 1998. Némo has become a major event of global renown dedicated to digital creation through an international artistic programme developed in cooperation with dynamic regional stakeholders. It breaks down artistic walls, encourages cooperation between fields, combines aesthetics and emerging technologies, and connects the arts and science to address new societal issues arising in our high-tech and ultra-connected world.
Némo is the result of cooperation between more than fifty venues and stakeholders in the Paris region and welcomes more than 70,000 visitors every year. In 2017/2018, it will host nearly 130 concerts, installations, exhibitions, meetings and debates.
It is an exhilarating event that will electrify your eyes, ears and neurons!
More info here.