Upcoming
Past
More events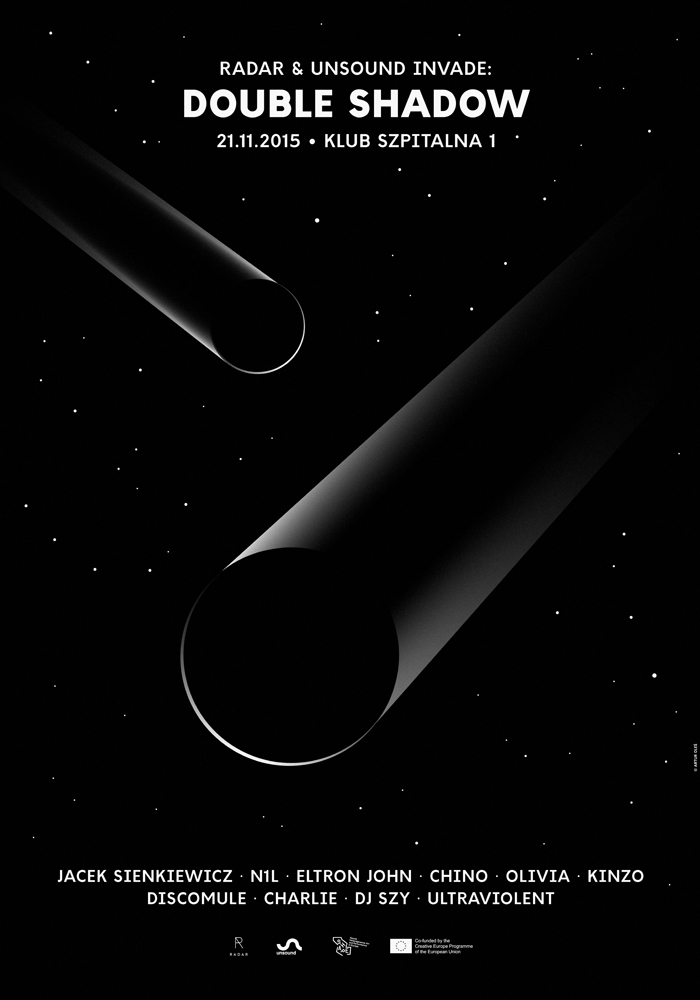 SHAPE ARTIST PRESENTED:
N1L (Martins Rokis)
Venue: Szpitalna 1, Krakow, Poland
Double Vision is a organised by Kraków's Radar crew and Unsound.
Jacek Sienkiewicz (Recognition) live!
Eltron John (S1 Warsaw/ TVPC)
Chino (Recognition/ Radar) live!
Olivia (Chrono Bross / Radar)
Kinzo (Chrono Bross / Radar)
Discomule (Unitrax)
Charlie (Szum)
Dj Szy ( ̄ ³ ̄)
Ultraviolent (Veni Vidi Techno.)
Jacek Sienkiewicz is one of the pioneers of techno music in Poland. Fascinated by the sounds of Detroit and minimal techno, he began his DJ-ing career in Warsaw in the early 90s, then soon also become a producer. Over two decades he has played at countless parties and festivals, perfecting his own brand of minimal techno through a series of EPs and albums on Sven Vath's Cocoon, as well as on his own Recognition label. 2015 saw the release of his club album "Drifting", a mountainside-inspired ambient collaboration with Max Loderbauer, as well as more experimental pieces for No. and Bocian.
Martins Rokis has been working in electronic music for well over a decade, mostly in the context of art installations, generative systems, and multichannel audio/visual performances. In contrast to his conceptual art projects, Rokis is using N1L as an opportunity to  dabble in experimental club music, exploring his perceptual predilections through sound design, immediacy, and sensation. His music brings together wide range of influences shaped by both nostalgia and futuristic leanings. N1L's debut EP "Wrong Headspace" is released on Lee Gamble's UIQ records on September 10, 2015