Upcoming
Past
More events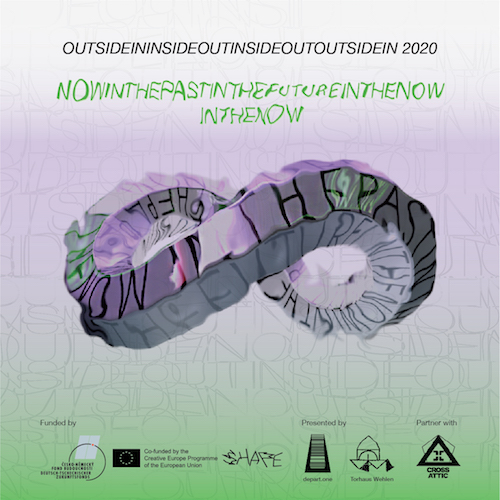 NOWINTHEPASTINTHEFUTUREINTHENOWINTHENOW
Plays with the notions and perceptions of time spectrum, investigates its refractions & distortions in the space continuum, and ourselves, inside this shifting structure. It also embodies the idea of non-acceptance of our predestined fate depending on our location in the time-scale and an attempt to transgress these boundaries beyond history
and identity frames, in order to finally re-invent ourselves, as well as our inner and outer environments.
Time as an abstract concept, ontological ground, absolute and independent of a perceiver. Time as an energy, source of knowledge and paradoxes, transmutational archivist, experiential transmitter. Time as what absorbs us completely, playing and constantly interacting with us. We as a vessel of particles, searching for new upgraded versions of ourselves. Where are we, actually? Is this all just about setting the context and the current perspectives parallax?
SHAPE ARTISTS PRESENTED:
ALOIS YANG (FR/CZ)
ANDREAS TROBOLLOWITSCH (AT) – alumnus
PETER KUTIN (AT)
RRILL BELL (US/DE)