Posted on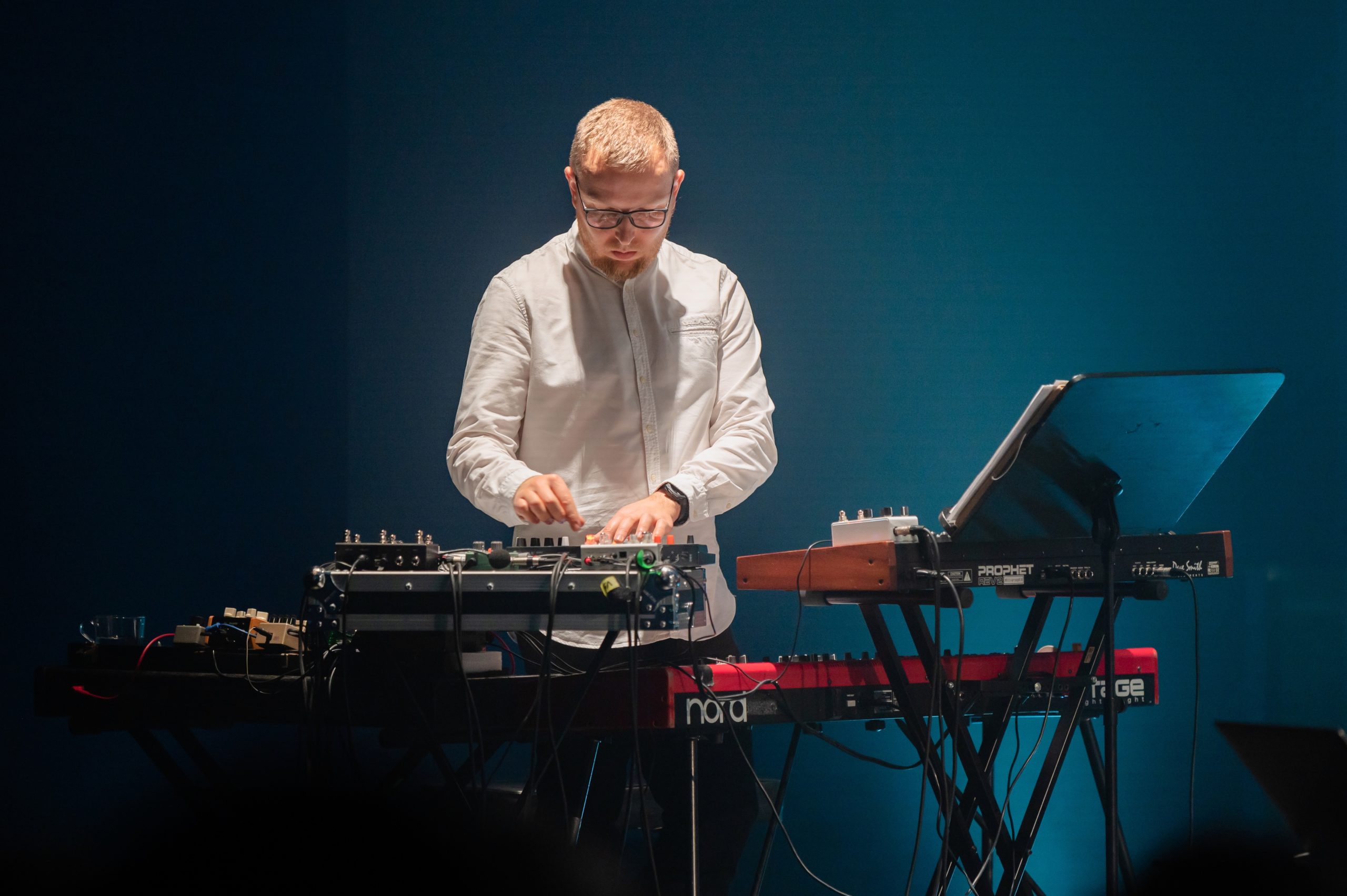 Pianist Ritvars Garoza, who received a "Golden Microphone '23" in the jazz album category as a member of Lupa, operates across a broad musical spectrum. In May, he release a free improvisation recording together with Polish musician Zbigniew Chojnacki.
During a creative residency organised by the Skaņu mežs festival and the innovative music platform SHAPE+, Zbigniew Chojnacki, whose accordion playing and musical thinking have been highly acclaimed by both his colleagues and music critics, spent a week in May working in Riga. Ritvars and Zbigniew met for a recording session at the Ādmiņu iela studio presided over by sound engineer Uģis Jansons. The result was two compositions The Sounds from the Cave and Coffee Time. In this brief conversation, Garoza talks about his approach to various forms of collaboration and current developments in his artistic career.
Ritvar, you mainly work on jazz music. Sometimes, you create arrangements for pop groups, and take part in experimental projects like The Woodpecker Project. How do you view these various manifestations? How do you switch from one to another?
The manifestations are like different dialects of the same language. Essentially, it's about the feeling in the specific moment and understanding of what I can take and use from my baggage of experience at that moment. In experimental music, you can venture much further into unknown territory than you can, let's say, in jazz music. Most likely, the name itself – experimental music – speaks for itself.
You met Zbigniew Chojnacki during the recording session and started work before you'd even had the chance to talk to one another. What are the basic principles for such an intuitive approach?
Yeah, when time is limited, as was the case in this instance, you've got to depend on your intuition, listen to your companion and catch the ideas sliding by at that moment. There's not much time left to plan what you're going to do. So we each took one sound and one idea from our instrument, and stacked them up in a proper pile.
How would you describe Chojnacki's signature style? How would you introduce both compositions that resulted from your collaboration?
Basically, he's very expressive and percussionist – he's primarily interested in what's going in the foreground of our sound painting. In contrast, I'm interested in remote watercolour brushstrokes of sound, which form the contrasting background view. Of course, episodically the roles change. Our first joint work, the composition The Sounds from the Cave reminds us of a story in which a hobbit receives an offer to take a trip to an unknown land, whereas the other composition Coffee Time is made up of memories about this journey, sipping tea, coffee or some other warming drink. By the way, on the recording you can also hear the sounds of Zbigniew's coffee cup.
What else is going on in your musical life right now?
Right now, I've updated my solo programme. There are also plans for a concert by a new duo this summer, and we're working on an album by Lupa and Sinfonietta Rīga in which you'll be able to hear music by Andris Buiķis, which was recorded in February this year.
Text: Aiga Leitholde.