Posted on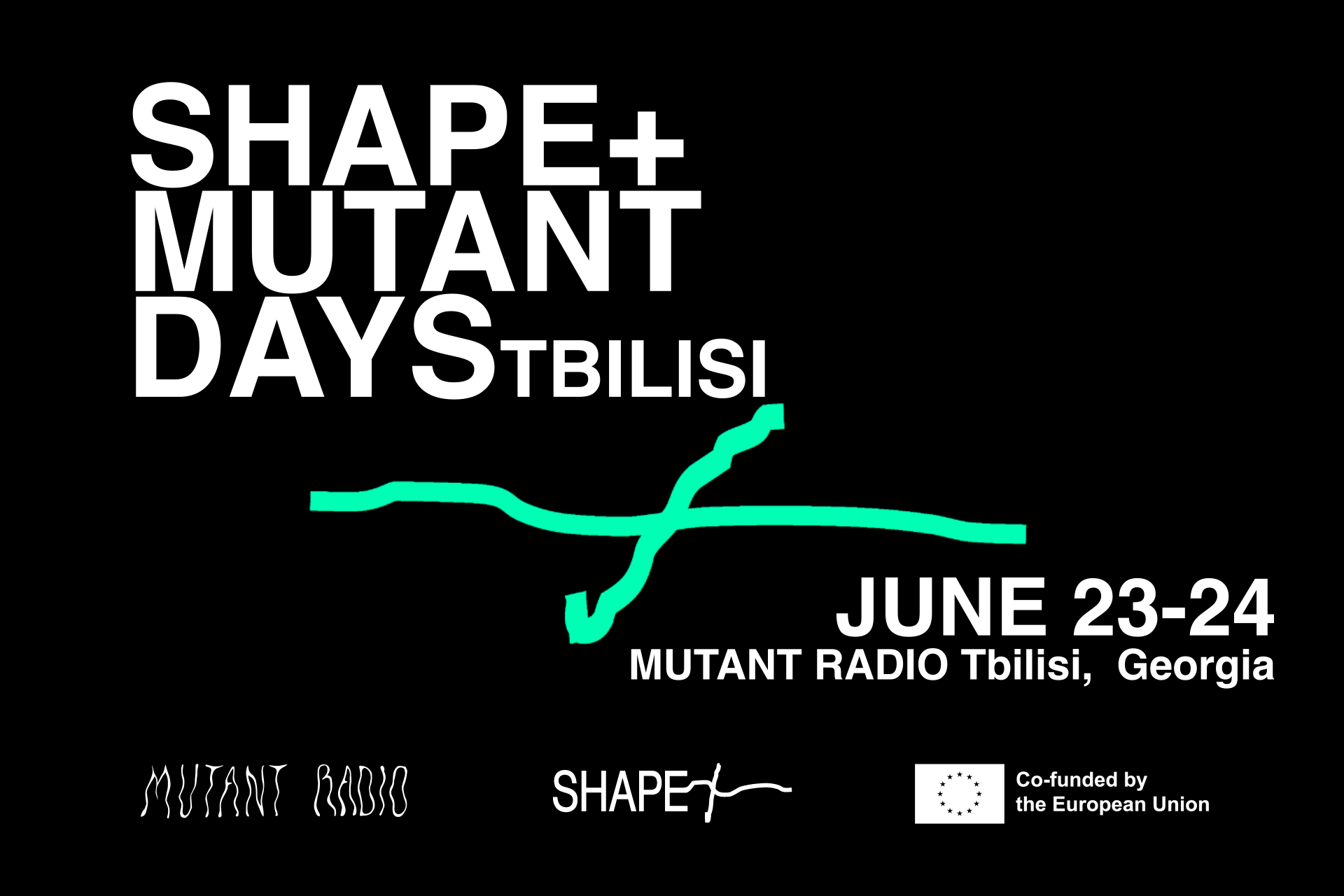 SHAPE+ platform for innovative music and audiovisual art, co-funded by the European Union, announces a collaborative showcase with Tbilisi's Mutant Radio. The two-day event will happen over two nights  – June 23-24 – at Mutant Radio's outdoor space and will gather more than 12 artists. 
Mutant Radio is a media platform that focuses on various directions: mixes, interviews, educational shows, live performances and discusssion broadcasts that are either live-streamed or filmed and streamed later on. It gathers various artists, DJs, and interesting personalities that have an opportunity to focus on the subject of their preference and their interest. What is unique about Mutant Radio is that it is mobile.
The physical station is a fully-equipped caravan-wagon that is based in Tbilisi yet also streams from other regions and special locations around Georgia. Apart from the live streams, Mutant Radio also has an open-air cafe, where like-minded people have an opportunity to enjoy quality music and a friendly vibe.
Look out for further announcements to see the line-up!