Posted on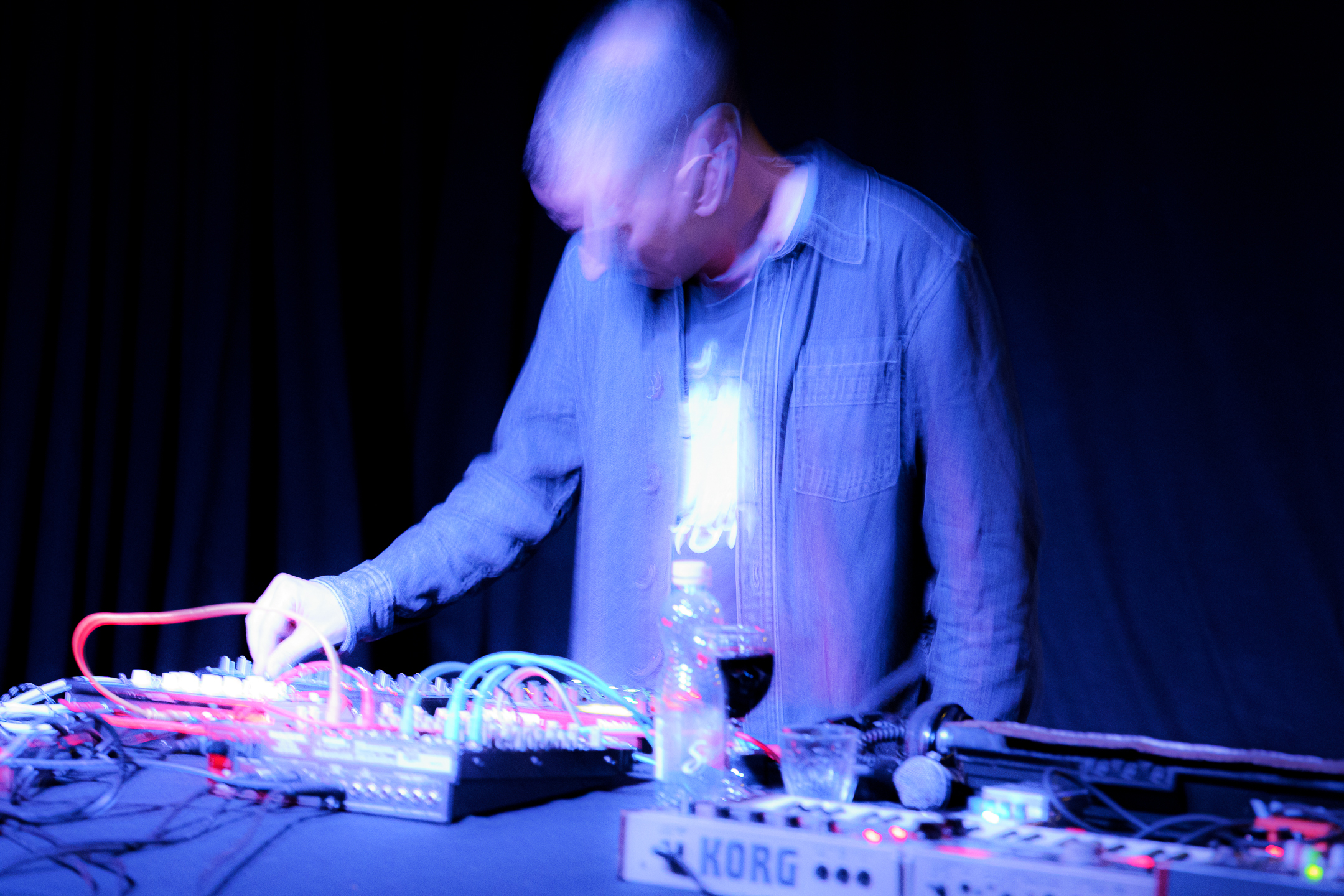 While politics has become a truly European affair in many areas, there are others that do not really fit into this community approach, such as culture, which has remained a predominantly national prerogative.

Fortunately, there are a few exceptions: thus, since its launch in 2014, the SHAPE program has always known how to play the European card with the one and only goal of promoting oblique music and adventurous artistic forms to the four corners of the continent, based on a fairly simple principle: each year, a call for applications is launched, and around fifty artists are selected to go and defend their proposal in a network of partner festivals, such as the CTM in Berlin, the Siestes Electroniques in Toulouse or the schiev festival in Brussels.

Renamed SHAPE+ last year, the platform co-financed with your money is intended to reflect the music it aims to promote: constantly changing. And while the list of artists selected for the 2023/2024 season has just been unveiled and we recognize some very pretty names (Ojoo Gyal, NZE NZE or Felicia Atkinson to name just three) , the initiative wants to push the collaborative cursor even further, and give it a truly European dimension: to the "traditional" program consisting of placing SHAPE+ artists at various events is added a residency program aimed at forging links between a local scene and SHAPE artists.
To get out of a festival circuit where artists bounce from town to town for a unique date, the idea is to have them work for a few weeks or a few months with locals to create stronger links. Because already, everyone realizes that in terms of carbon footprint, all that is not very reasonable. And also that after all, this is the European project: to make sure that you are much less keen on hitting the face of your distant neighbor because you know him and he is still nice.

We recently witnessed the results of two of these meetings as part of a schiev evening organized in their traditional host house, the Beursschouwburg, on the occasion of Out Loud – the place's summer festival, where concerts follow one another blackjack, performances and aperitifs on their legendary terrace. The
Brussels artists Carrageenan and Quanta Qualia (Siet Raeymaekers and Tomas Dittborn) collaborated there respectively with the Latvian artist m.a.t.a.d.a.t.a (Toms Auniņš) and the Parisian artist Oï les Ox.

We were able to see the validity of these links. We find in the duo Quanta Qualia (which combines choreography, music, performance and installation) the same taste as in Oï les Ox for odds and ends, telescoping and a kind of daily poetry of the digital age. As part of the Carrageenan x m.a.t.a.d.a.t.a duo, there was more something of the order of confrontation – if we feel a common affinity for them
for EBM and other Belgian specialties that are fans of the kick that stains, it is in the opposition between the stiffness and cold funk of the Brussels man and the Latvian's taste for a certain maximalism that something interesting was happening.

So to better understand the ins and outs of these residencies and this new version of the Shape program, we had a brief chat with the locals at the stage. Does this residency initiative follow a principle of "Tinder of experienced music"? In other words, how was this project born, under what conditions or constraints, how is the "match" made?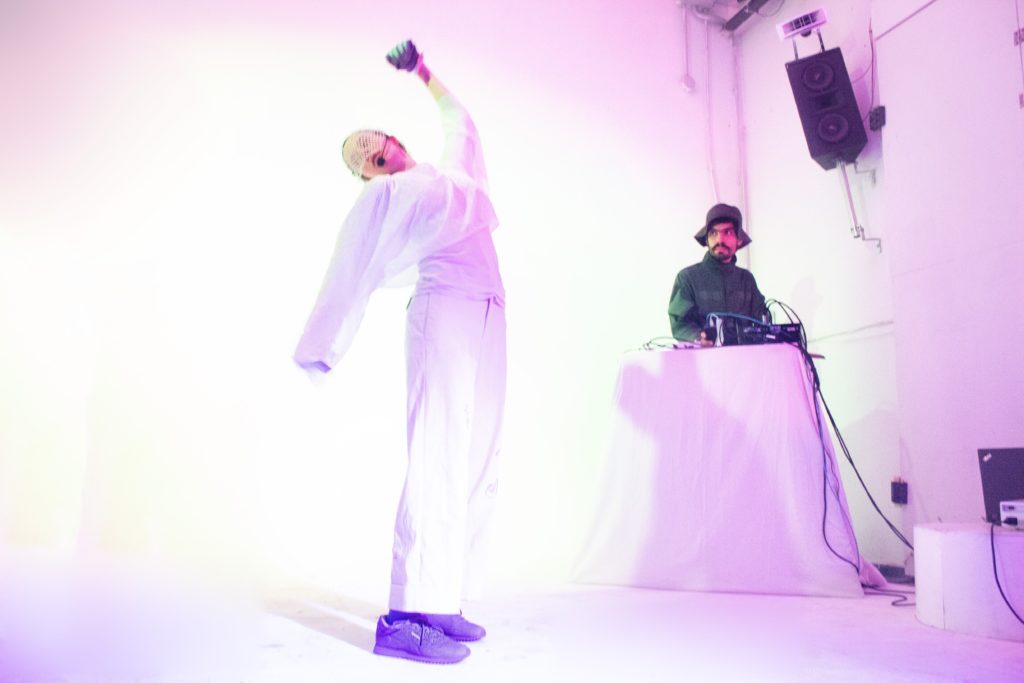 Siet (Quanta Qualia): Fortunately not! With Quanta Qualia, we are convinced that the connections happen naturally, almost inevitably. Especially when you expose yourself, like any other artist. We know enough great artists. In our case, we have been friends with Aude for more than 5 years and our worlds have already met. For example, I was able to create costumes for her live, and she helped us with the scenography of a film.

Carrageenan: In my case, the proposal came from Guillaume de Schiev in a rather intuitive and organic way, he knew my long-standing interest in the Baltic countries and he observed a certain aesthetic proximity between the work of m.a.t.a.d.a.t.a. and mine. Both he and I immediately agreed and we met soon after at his home in Riga.

Do you think that a collaboration like this could have happened without the invitation of schiev and the support of a device like SHAPE+?

Carrageenan: I don't think so, trans-European collaborations are actually quite rare. It seems that musicians tend to collaborate with other musicians from their country, or even from their city. I had the opportunity to go to Riga several times to play there, but despite my attachment to this city, the opportunity to collaborate with a Latvian musician had never presented itself. Encounters with other musicians while on tour are frequent and rewarding but rarely come to the point of considering collaborating. It must be said that the eastern and western scenes tend to communicate little with each other, people from Brussels don't really know what's going on in Riga, and vice versa. Geographical, historical, political and economic contexts forge different points of view that create a form of modesty where everyone stays in their comfort zone. From this point of view, this kind of invitation changes the game a lot to promote these exchanges. Going back to the specific support of Shape+, the device gave us the material support and the framework that made this collaboration practically possible, especially in terms of transport, rehearsals, accommodation. Furthermore, we would not have been able to present the work carried out in a place such as the Beursschouwburg without the support of Shape+ and Schiev.

Siet (Quanta Qualia): In these kinds of collaborations, there is a shared ideal and curiosity, which stems from a fierce desire to do something together. A friendship that goes much further than a casual encounter. The achieve or Shape+ competition comes much further in the process.
Is it important that experimental music – or music that is more difficult to access, for whatever reason – is subsidized to exist? And more generally, does its survival partly depend on it?

Siet (Quanta Qualia): We decided to dedicate our lives to music, art, and the whole community that is built around it. We are part of a huge affinity network whose members, despite a society that evaluates an activity according to the money it generates or the popularity it garners, organize themselves and continue to experiment.

Carrageenan: Experimental music exists everywhere, even in contexts where it is not subsidized. In my opinion it is above all a vital practice, which does not need anything to exist. I am thinking in particular of a country like China where the discretion of this scene is also its strength, in order to be able to exist powerfully despite all the obstacles that may exist. On the other hand, the privileged conditions for creation and support in Europe are crucial to give musicians the space and time necessary to develop and professionalise.

Siet (Quanta Qualia): It is a lifestyle choice, which must be supported economically. Everyone on this planet must have the right to be put in the right conditions to create.
Text by Jeff Lemaire.