Posted on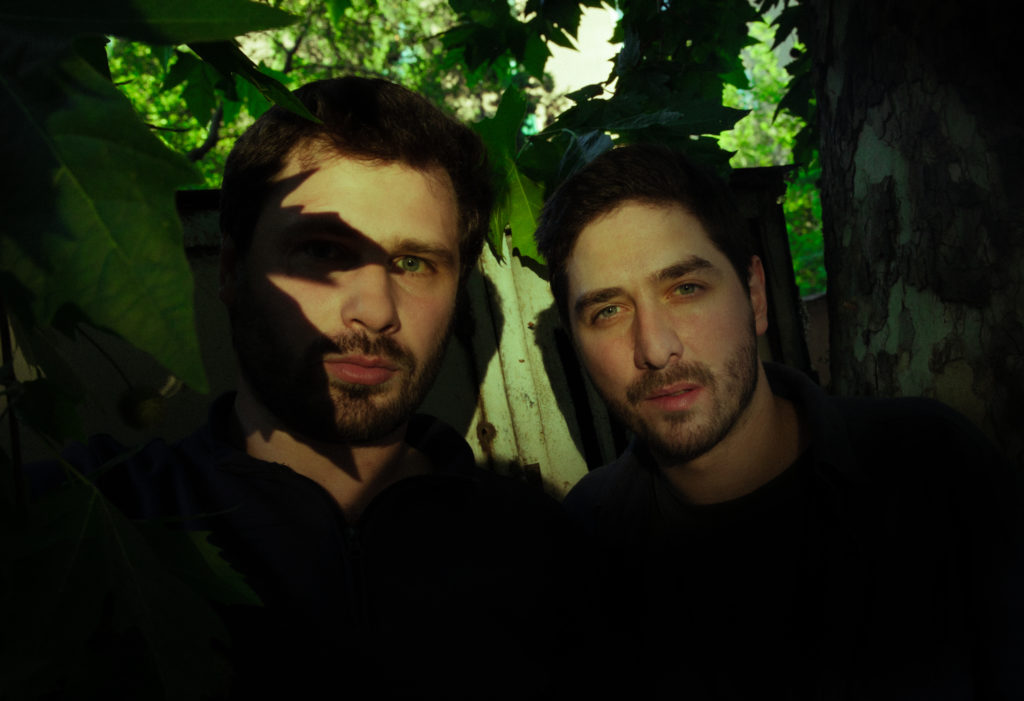 AWWWARA is a Georgian musical duo and record label consisting of Giorgi Koberidze and Levan Luka Nakashidze. It draws inspiration for contemporary music from Georgian instruments and folklore. The primary objective of the project is to explore novel techniques and expand the possibilities of local instruments. Therefore, the duo occasionally collaborates with additional instrumentalists of different kinds in ensemble format.

What led you to a deep and active interest in traditional Georgian music?
Giorgi: The lack of traditional Georgian music in my surroundings is what led me to it—I realized that finding a way to establish communication with it was a must. The only thing I knew in advance was that this communication had to be careful and gentle. Consequently, we decided against using all available melodies or sampling any pre-recorded Georgian music, instead limiting ourselves to employing only Georgian and Caucasian musical instruments and discovering additional techniques peculiar to them. 
In one of his interviews, Giya Kancheli—celebrated Georgian composer praised for his ability to write genuine Georgian music—admitted never having used Georgian melodies, being unable to pluck up the courage to do it.
This project is not an attempt to promote traditional Georgian music, simply because it does not need popularization. On the contrary, we always make sure against abusing it for our own purposes.
Luka: I first took interest in traditional Georgian music back in my childhood. For six years, I took classes at Sukhishvili National Dance Academy, a factor that forged my close ties with traditional Georgian music. What amazes me to this day is that every class utilized a live musical accompaniment by the ensemble's famed band of some of the finest performers. As I grew older, I started making electronic music, here and there trying my hand at integrating various techniques of Georgian folk music into my tunes. However, every attempt usually proved to be a failure. I found myself feeling uncomfortable about having a hand in devaluating preexisting brilliant pieces by fusing them with modernity.
This eventually led to a sort of complex inside me. After Giorgi and I decided to take our musical instruments to my village house in Kiketi and try them out to make records, we pretty much locked ourselves up in the studio for two weeks, and during this process our attempts no longer felt uncomfortable, because these were more of original experimentations without meddling with pieces created by others. This was followed by the release of the first AWWWARA 001 record.
How do you approach your interaction with traditional music? Do you learn about the techniques mostly, or the historical aspects and other contextualisation?

Giorgi: Interaction with Georgian music is no easy task, because it is extremely idiosyncratic and does not require any interference, explaining why I believe that toying with additional techniques is a good way to draw closer to Georgian music. Add to that the theoretical background of Georgian polyphony, homophony, or sophisticated rhythms found in all of us Georgians—this naturally reflects in the music and does not call for additional artificial attempts at making it.
 
AWWWARA is not only a music project, but a label too. Is the focus of the label and of your duo similar? 
Giorgi: Yes, our focus is similar. AWWWARA is also a label open to everyone interested in traditions and collaboration with Georgian or other Caucasian instruments, rhythms, harmonies, or narratives.
The only thing we request from the musicians making music for our label is to be careful and refrain from using samples or traditional melodies. Because we are not quite sure yet about possible ways of interacting with them.
For example, TeTe Noise has already finalized an ambient album for AWWWARA, employing to this end the traditional Georgian musical instrument chuniri, which is also a hydrophone, eventually capturing previously unknown, unheard sounds achieved with this traditional instrument. 
Otherwise, we are not limited in terms of genre or character in any way. On the contrary, we are pretty open.
You work with traditional music instruments – but strive to search for novel ways of using them. Can you talk about instrumentation of AWWWARA per se?
Giorgi: Duduki woodwind instruments, doli drums, chuniri bowed instruments, guitars, bass guitars, and electronic means make up the basic assortment found at our studio and occasionally played or sampled by us. Sometimes, if we happen to take an interest in conventional techniques, we invite and record other performers. The same goes for live performances, in which case we, playing as a band, ask other musicians to join us onstage.
When it comes to many classical instruments—such as violin, cello, clarinet, and others—myriad experimental techniques have been discovered and have already taken root in traditional sheet music, which is not the case with Georgian instruments—much has yet to be discovered in this area.
Interview by Lucia Udvardyova