Posted on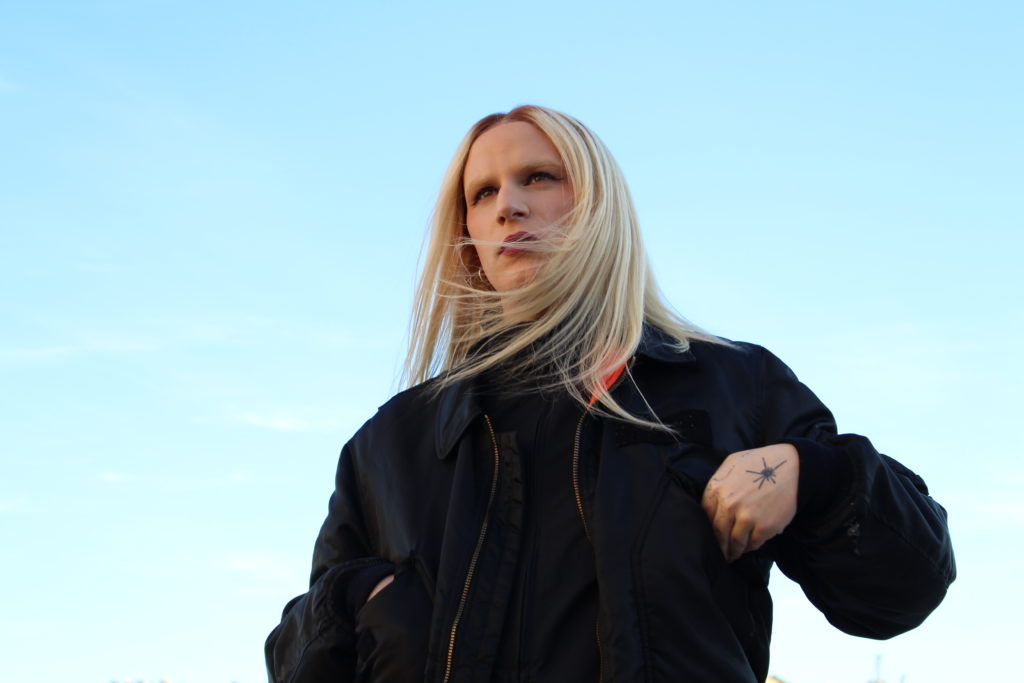 Based in Marseilles, TTristana (fka P6R6R6K) started DJing in 2016, in various alternative places and at events in Marseilles, including the Bon Air Festival, Riam, We Love Green, the Luma Foundation in Arles, Le Sucre (Lyon), Shemale Trouble (Paris) and Meta (Marseilles) and also on the radio (Rinse, Kiosk and her own residency on Ola Radio). TTristana's DJ sets and production experiment with a mix of genres, distilling many influences through deconstructed club music.
You have a brand new EP out on Ashida Park. Can you talk about it?
I started writing EXTRASENSITIVE during the first lockdown, and in the same period I started the hormonal treatment linked to my transition. So the project was born at a strange time; I had feelings to share and I had to express the confusion, the melancholy but also the joy of finally being able to start a chapter of my life that was important to my survival. This project is, at the moment, the sincerest work through which I can give of myself. It embodies who I am in my sweetness and also in my rage.
From start to finish, the construction of the pieces was done in the space of more than a year. The pieces appear in the order in which they were produced on the EP to reflect the encounters that I made there, which turned into a collaboration. Js Donny, who knew how to share her talent as a guitarist, Christoff Riedel, who gave me the experience of rediscovering the use of my voice and Chia, who has her own voice and writing talent.
I define this project as a dark-pop, ethereal, post-club experience. Intent on creating heavy emotions through intimacy, I talk about love, insecurity, melancholy and loneliness, linked to my relationships with others and with myself.
Your music is experimental and club-oriented, but musical, melodic, and listener-oriented. How do you search for the best ways of expression? Especially now, when clubs have been closed for so long, is it difficult to make club-music?
I never really considered making club music. As a DJ and passionate about this genre, I am inspired and influenced by it, but I would say that my practice as a producer is directed towards a mixture of everything around me and the different musical styles that I can listen to. It depends on the period of my life. I think my best means of expression is to explore musical genres and subgenres as much as possible.
It's true that it's a weird time for club music, but there's also a chance to explore other practices. Right now, I'm focusing more on my voice and more pop productions but I know I'll never stop there because I don't want to bury myself in one thing, and music is about discovering so many possibilities.
You are based in Marseilles, and are active on the scene there. What are the most exciting developments, and how do you view the scene there?
I was much more active on the Marseilles scene a few months before the first lockdown. I had various collectives, including PailletteS, which was one of the biggest collective projects and which enabled us to emerge on the Marseilles scene. Since then, I have focused on my personal work and also on my personal life because I simply needed to.
In Marseilles today I would say that the main collective that allows you to explore the independent scene and the most interesting in my eyes is the Metaphore collective. This is because it invites people, labels or other collectives to come and take charge of certain events at its place, which allows a real exchange, a real collaboration and an interesting diversity of listening and audiences.
As well as such events, there are many visual artists, musicians, and labels who are supporting the development of the city. I'm thinking of Ola Radio, which created its Olga label, of galleries/artists workshops like Panthera, Voiture 14 and the Sissi Club. And also the Du Coeur Records label, which highlights diversity in contemporary music…The list of people who are making the city develop culturally is very long. I'm just mentioning those that have popped into my head at this precise moment.
Finally, I would say that Marseilles is a city that has become richer and richer over the years. People are curious here, and that's what makes it strong.
You have a monthly radio show called "Claim Our Existence", introducing female and female-identifying artists. Can you talk about it?
"Claim Our Existence" wishes to highlight the work of these women because, in my opinion, we are still far from the place we should be in the music industry. It is still difficult in some circles for women to be heard for their true values, hence the importance for me of giving them this space, which belongs only to them. The majority of my influences and my references are also these women and I need to share this moment with them and with the audience.
You have prepared a podcast for our Crack Magazine showcase. How did you structure it?
I'm obsessed with sound textures. That's why I choose a majority of ambient, experimental, drone, noise, and deconstructed music for this mix. I also wanted to highlight the music I'm listening to at the moment and share some of my favourite artists who have sent me their work, sometimes including unreleased stuff, so thanks to them for sharing their passions with me: Satin de Compostela, Maouppa Mazzocchetti, Blood of Aza, Vertigo Stellar, Christoff Riedel, S280F, Marbre…
I wanted a mix that tells a story and that allows the listener to imagine their own story through soft but also very intense moments. Like the soundtrack of a movie. Because the majority of my work also revolves around real or fictional images.
What's up next for you?
I am working on various projects that will be released soon (compilations, collaborations…), I am always working as a DJ in different venues and, most importantly, I'm preparing a two-month residency in Toulon at the Port Des Créateurs to start creating my next project, which would be my first album that would revolve around the establishment of a new format for my live A/V performance.
Interview: Lucia Udvardyova
Photo: Gaëtan Gorän