Posted on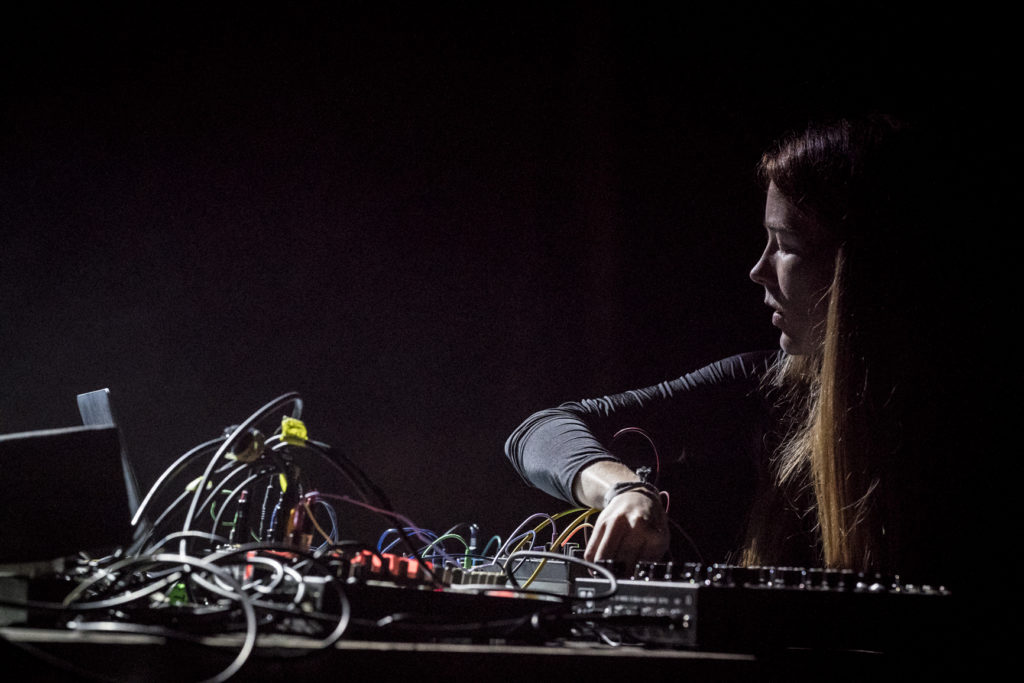 The Riga-based Skaņu Mežs festival explores various fields of avant-garde music, including electroacoustic music, contemporary composition, improvised music, etc., as well as those closer to forms of popular music.
In 2019, Skaņu Mežs happened for the 17th time on October 11-12 at concert hall Hanzas Perons (16a Hanzas street) with a free-entry opening event on October 5 at the Art Museum Riga Bourse (Doma Square 6).
Several SHAPE acts participated in the festival: Erwan Keravec, Lucy Railton, CHAINES and patten.
Photos by Arnis Kalniņš and Artūrs Pavlovs.