Posted on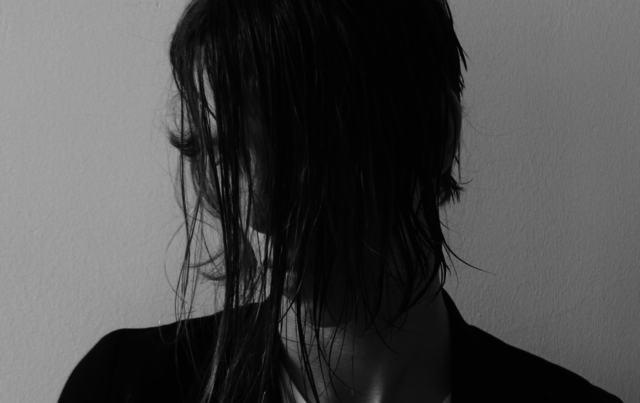 With an obsession for perverted beauty, Obsequies acts as an intermediary between intimacy and intimidation: while gentle minimalistic piano tries to find a way out from the suffocating, whirling mass of noise, ethereal voices resound through silence, awaiting a blast of ephemeral, scattering beats. Their debut EP, Organn, was released by Knives label.
Can you talk about your background: describe the environment you grew up in, your first artistic experiments, whether the environment you grew up in encouraged your art?
I grew up in the suburb of Charleroi. The remains of the old steel industry covered by nature left a strong impression on me as a kid, also, because of the pollution of the surrounding area I had a lot of asthma and eczema problems, which led me to confine myself in a personal space of creation very early on, rather than going out to play with kids my own age. As far as I can remember, my first artistic experiment was probably the destruction of my drum set when I was 4 years old. Unfortunately, we didn't record the performance. After that I dropped music for quite a long period because all I wanted to do was to draw and to paint.
Can you talk about some of your inspirations and influences?
The human condition is a primordial source of inspiration. There is splendour in human existence and, as a counterpoint, there are miseries, the death instinct and destruction. That's what I want to paint in terms of music, and I want to paint those visions of our condition as carefully as possible, just as the old Flemish masters did, or with more brutality, like the avant-gardistes of the last century.
Your Knives EP was inspired by Isidore-Lucien Ducasse's poem 'Les Chants de Maldoror'. Why this poem in particular, and how can these textual influences be transformed into music?
I had an obsession with this poem for quite a long period. Leon Bloy wrote this about Les Chants de Maldoror (The Songs of Maldoror) in his book le Désespéré:
"It's hard to decide if the word monster is sufficient here. It resembles some kind of terrible underwater polymorph that an unexpected storm would cast onto the shore after having shaken the bottom of the ocean. As for the literary form, there is none. It's liquid lava. It's insane, black and devouring."
That's how I was visualising Organn, no musical form at all, just an onslaught of sound.
Concerning how those textual influences can be morphed into music, it's quite simple; poems or literature bring images into my mind. I just have to translate those images, with the appropriate colours and shapes, into a musical form.
Your music can be placed in the post-club/deconstructed electronics category. Is deconstruction as a creative process something you feel close to?
Probably, since I tend to use everything that I listen to, so deconstruction could be appropriate to describe a part of my creative process: it could be music or sounds from different sources. I also manipulate this material with different tools, such as spectral synthesisers, to transform it into something new. Of course it depends; I try to change my approach as much as possible to avoid comfort zones and to keep some spontaneity in my expression.
What are some of the challenges that young producers like you encounter in the music industry these days?
I would say making a living from it, because creation requires a lot of time, practice and trial and error, and basically you don't cover your basic needs while making experimental, disturbing music, or not a lot of them. So, unless you become some kind of electronic diva, you'll need strong support or a job to keep body and soul together.