Posted on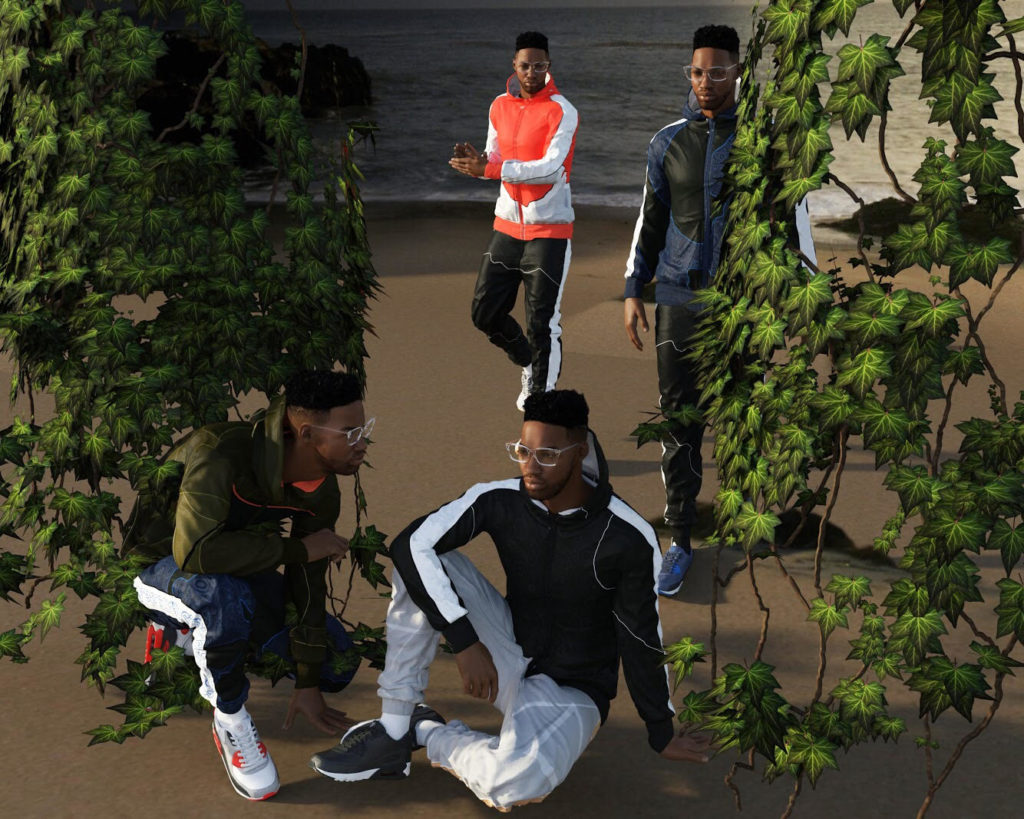 Visionary London-based producer patten is renowned for hi-tech immersive AV shows and cross-platform projects, tracing a path through design, installation, film, programming, music, live performance, and publishing. Their recent work includes AV shows at the ICA and Tate Modern in London, ongoing art direction for Dan Snaith's Daphni alias, simultaneous '3049' art installations at London and Amsterdam, live tour visuals for LA's The Glitch Mob and establishing the 555-5555 web forum following their creative agency of the same name. 
A brand new mind-melting dancefloor-focused FLEX live AV show, features a custom system of LED strobes, lasers, HD video projections and dense smoke, creating an immersive environment where intense hyperprogrammed lighting and video meets the liquid metal sonic constructions of vocal microsamples, HD synth patches, scuffed textures, body-tuned rhythms and fx as building blocks for an alchemical, propulsive future vision. On a similar tip, patten's new hypermodern DJ sets explore the outer edges of new global dance musics.
"My process is the making, and I really hope to present a situation where it's open to that person on the other side, as open as it can be. To hand over total ownership to people on the other side. It's your music. It's your images, it's your stuff to engage with and to explore in some way." You said in an interview. Can you elaborate?

Just that what people create comes to life when it gets into other people's heads. That's where it all starts.
You started performing in underground venues and releasing on CDRs and minidiscs in 2006. In 2019, we are now increasingly less dependent on physical media. You have experimented with the form of your releases: from digital to youtube videos to a perfume, installations and zines. Can you talk about the evolution of your work in terms of its reliance on technological means and the development of technology as such? (does the medium have equal importance as the message to you?)
Yeah, I'm really into the idea of moving ideas around different forms. When I started it was mainly about making stuff to play out live. In some ways it's gone full circle. With FLEX I wanted to see what happened putting the feel of the record into totally different places. Like the same vibe but as a typeface or scent or installation. Just to expand out what it could be.
Can you talk about your platform 555-5555, which has become a multidisciplinary initiative and a creative agency covering not only music, but also visuals, software, a radio show and commissions.
555-5555 is a place where I can do projects outside of patten – so it can be anything really. Just a flexible space for things to happen. Right now I'm working on a few music-related graphics and video for other people, some will be out this year and others pretty soon in 2020.
You're also inaugurating another platform called FLEX VideoSuite. Can you talk about it?

I'm making video interpretations of a bunch of tracks from the album, separate from the live AV. Each one's like a different environment or something. These are part of the whole thing like the zine, typeface, skateboard series, extra tracks and other stuff due soon. The release of FLEX isn't an end, it's more like the start of something.
Your work is conceptual and it sometimes reminds me of the culture jamming tradition. In the past, you've made a playlist of silent tracks on Spotify, submitted identical answers to different interviews and answered a Q&A in Wikipedia links. Would you say that your work is subversive?

I guess that's not really for me to say. All I'm trying to do is something that feels real to me and not fixed on the way stuff's usually done. It's easy to get stuck in tradition. Maybe sometimes it's worth trying just to see another way things can be.
Can you talk about your RE-EDITS EPs project, which recontextualised existing music, as well as about your remix work?

Really into working with other people's material. Might try and put some RE-EDITS out soon. Got some production stuff planned for 2020 too.
"I think that music, and all sorts of materials that people create and have ever created, provide a strange access to ourselves, to all number of people who have lived in the past, to ourselves and something bigger than ourselves as well…" I'd like to conclude with another quote from you. It points to a sort of primordial, timeless and collective nature of creativity. How do you view creation as such (also in relation to the quote)?

Every day, whatever we do or don't do, we're all adding to the story. It's mad really. Everything and everyone is important.
patten plays MeetFactory on 22 November alongside Robert Curgenven. Event here.