Posted on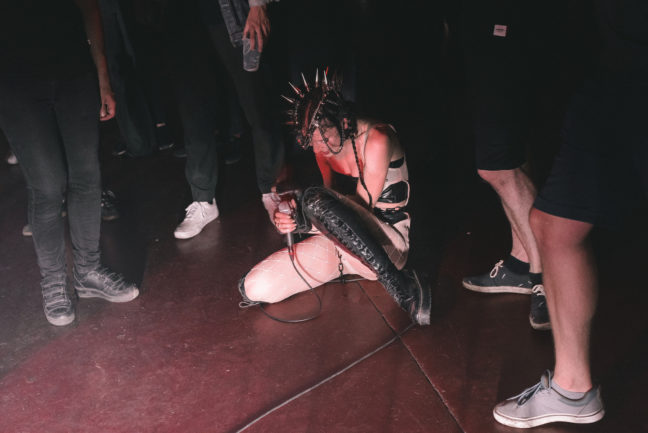 See a short clip of Polish-British experimental music duo NAKED performing live at Prague's art center MeetFactory on June 9.
NAKED's live performance is an integral part of their practice – it penetrates, caresses and obliterates all senses. Raw, primordial and uncontrolled, yet ephemeral and highly emotional, their live presence is characterised by the extremity of vocal and sonic deliveries, Agnes' confrontational destruction of the boundaries between performer and audience, lighting capable of inducing altered states of consciousness, olfactory interventions, and raw power electronics.
The duo's latest E.P. Total Power Exchange has been released on Halcylon Veil, and can be previewed here.