Swan Meat at Red Light Radio
Listen to SHAPE artist Swan Meat play a set at Amsterdam's Red Light Radio.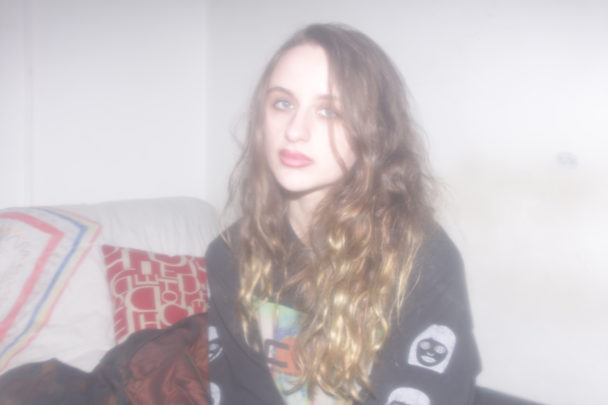 Reba Fay (b. 1994), alias Swan Meat, is a poet, audio engineer, and composer from Washington, D.C.  Informed by her experience with chronic illness & body dysmorphia, her work pairs pairs "a carnivalesque assemblage of spoken word pieces" with jarring, arrhythmic industrial and ambient compositions, built from a library of memories teeming with sonic detritus: vestigial feeding tube, bytes of heart monitor.  Her debut EP, Bounty, released on Paris' PERMALNK imprint, which explored recovery from bulimia nervosa through the lense of Samus Aran from the Metroid series, premiered on Thump & was listed as one of Mixmag's best club/bass releases of the month.
She codes her own plug-ins & Max patches; Tiny Mix Tapes has called her work "a seamless crossover […] from fine art & literature to music." Recent releases include Knife Splits Ice, a collaborative EP with the Japanese producer Yoshitaka Hikawa, described as being "[as though] spiked with acid at a swingers' party" and "Tame," a dense yet sprawling single for Bala Club, where the kettledrum bombast of such composers as Jesper Kyd meets her personal reworking of the ballet scores she flailed to t/out her teenage years.