Mika Oki mix for NTS Live
Listen to a new SHAPE mix by French-Japanese visual artist and DJ Mika Oki, produced for the London-based radio station NTS Live.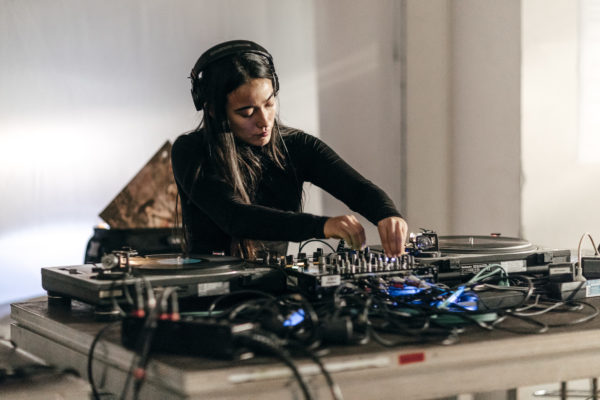 Mika Oki is a French-Japanese visual and sound artist, living and working in Brussels. With a background in sculpture and electro-acoustic music, she explores the notion of intangible spaces and emotional landscapes through video and sound installations, using abstract sound textures, and kinetic mental images.
Mika Oki also developed an interest in DJing in clubs and radio shows where she translates her atmospherical experimentations, blurring the boundaries between techno and ambient/narrative sounds. During the CYNETART Festival in 2017, she collaborated with dancers, performers and poets, creating during 24 hours an evolutive environment where all landmarks of space and temporality disappear.
Track list:
AGF- Feedback
Patricia B McGarry – Between the Valleys
Valerio Tricoli – La Distanza –
NN – 07 LEARNN – Cerebral 4Play _ 彼⼥を作る⽅法 愛液
O Yuki Conjugate – Ba-Makala
DSCRD – L'Envers Des Clefs I
Immersion – No Answers
PSO J318.5-22 – GBBVT1337052
Eiger Drums Propaganda B1. Part 2 – Summit : Universe
Koxbox – A Major Problem in Australia
Wheel – Tricycle
Lostsoundbytes – Unreleased
Objekt – One Fell Swoop
Tucuxi – Paradisa
Astralasia – Strange Celestial Dream
Robert Ashley – Purposeful Lady Slow Afternoon
Basses Terres – Unreleased
Mika Oki was nominated to SHAPE platform by Cynetart festival.
Click here for previous collaborations between SHAPE and NTS.