Új Bála mix for Resonance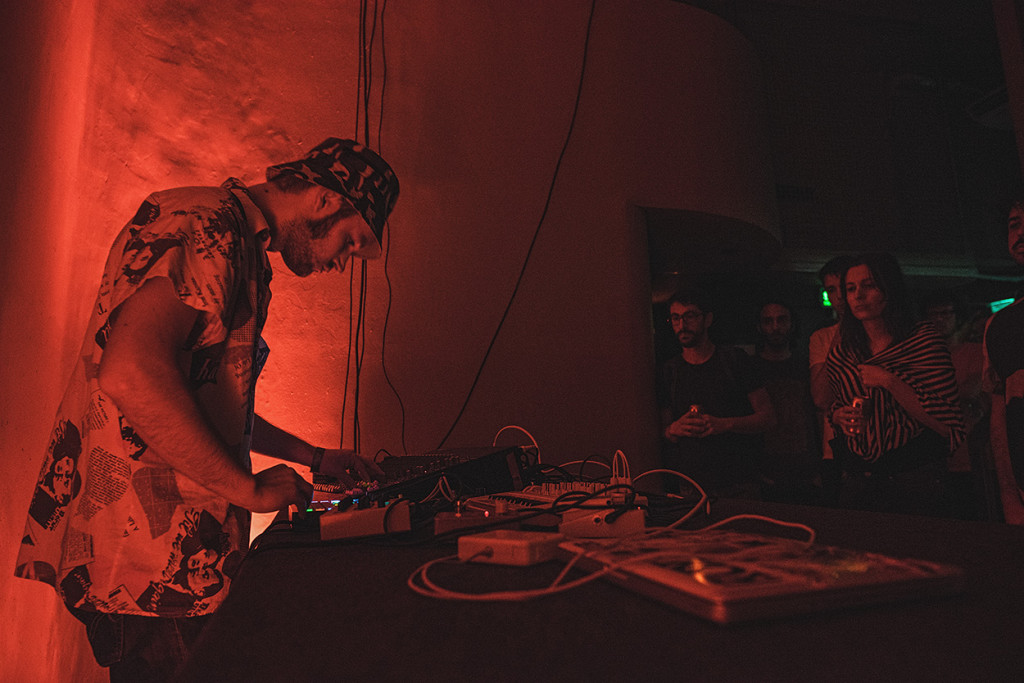 Listen to a SHAPE mix by Hungarian producer Új Bála, also known as Gábor Kovács, one half of the noise rock duo Céh. The mix has been broadcast by the London based radio station Resonance FM as well as its additional platform Resonance Extra.
Gábor Kovács is a Budapest-based musician and visual artist. Active in a number of projects, he works with a wide range of genres and sounds, although his two main outputs are Új Bála and Céh. Új Bála merges noise, psychedelia and fringes of techno and summons the rhythmic skeletons of dance music to bring order to his backdrop of mangled synth noises. Following a couple of self-released digital releases, he published two tapes in 2016, the techno-oriented Boka on Baba Vanga and the more punk and noise-influenced "Butcher's Tears Dry Slower Than Average One's" via the Melbourne based Altered State Tapes. While Új Bála continually steps in and out of the club environment, Céh is more of a minimalist punk experiment, a collision of two worlds: Raymond Kiss' visceral guitar and Gábor Kovács' rough and rugged electronic sounds and intense vocal presence. The outcome is an amalgam of noise rock, industrial punk and delightfully crude drum programming. The band's debut "Youth is Impossible" was released in 2015 by the Hungarian art collective Brain Fatigue.
Track list:
Graham Lambkin – Community
Rashad Becker – Themes VII
Zlatko Baracskai – Phaphiga
Nocturnal Emissions – Even The Good Times Are Bad
Nochexxx – Coin Collector
Nhk Yx Koyxen – 234
Nick Klein – Every Body
Śj Bįla – Botafogo
Bill Converse – Consulted Acid
Tolouse Low Trax – Boutique Beast
Tzusing – Esther
S Olbricht – verde
Cobey Sey – All Change
December – Bright Red
Kay – Cause You're Young
Európa Kiadó – Európa Kiadó
On July 2, Kovács will play with Céh at the Toulouse edition of Les Siestes Electroniques.