Listen to Céh live at Novas Frequências 2016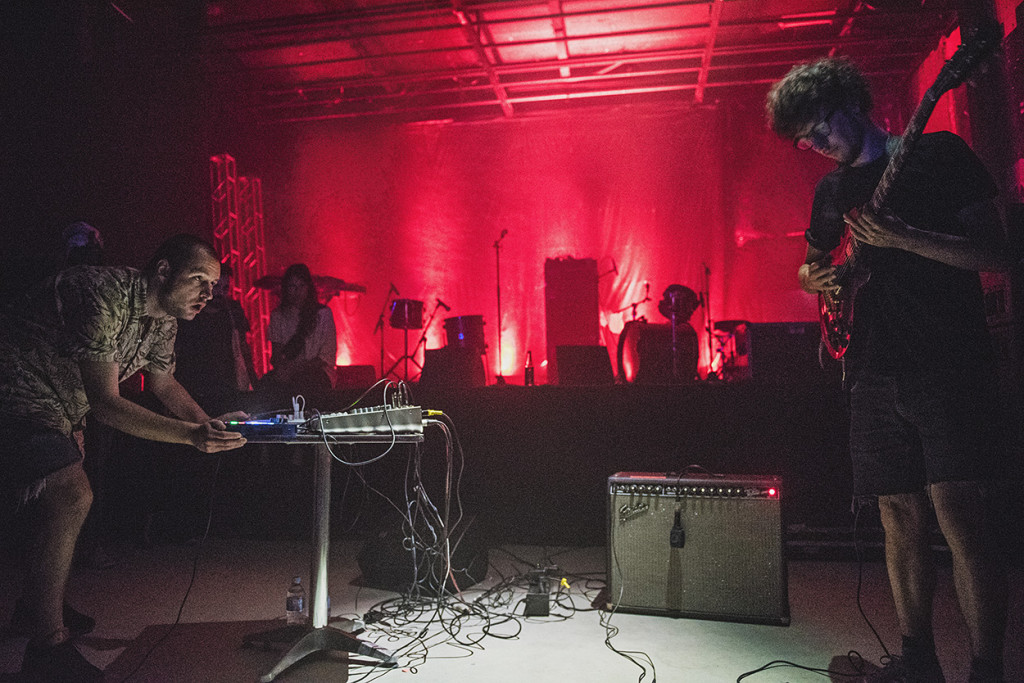 Listen to a full recording of Hungarian noise rock duo Céh performing at the Novas Frequências festival in Rio de Janeiro, Brazil, where SHAPE had its second showcase beyond Europe. The concert has been broadcast by the London-based radio station Resonance FM.
Céh is a minimalist punk experiment, a collision of two worlds: Raymond Kiss' visceral guitar and Gábor Kovács' rough and rugged electronic sounds and intense vocal presence. The outcome is an amalgam of noise rock, industrial punk and delightfully crude drum programming. The band's debut Youth is Impossible was released in 2015 by the Hungarian art collective Brain Fatigue.
This performance took place on December 4, 2016, at Leão Etíope.