Posted on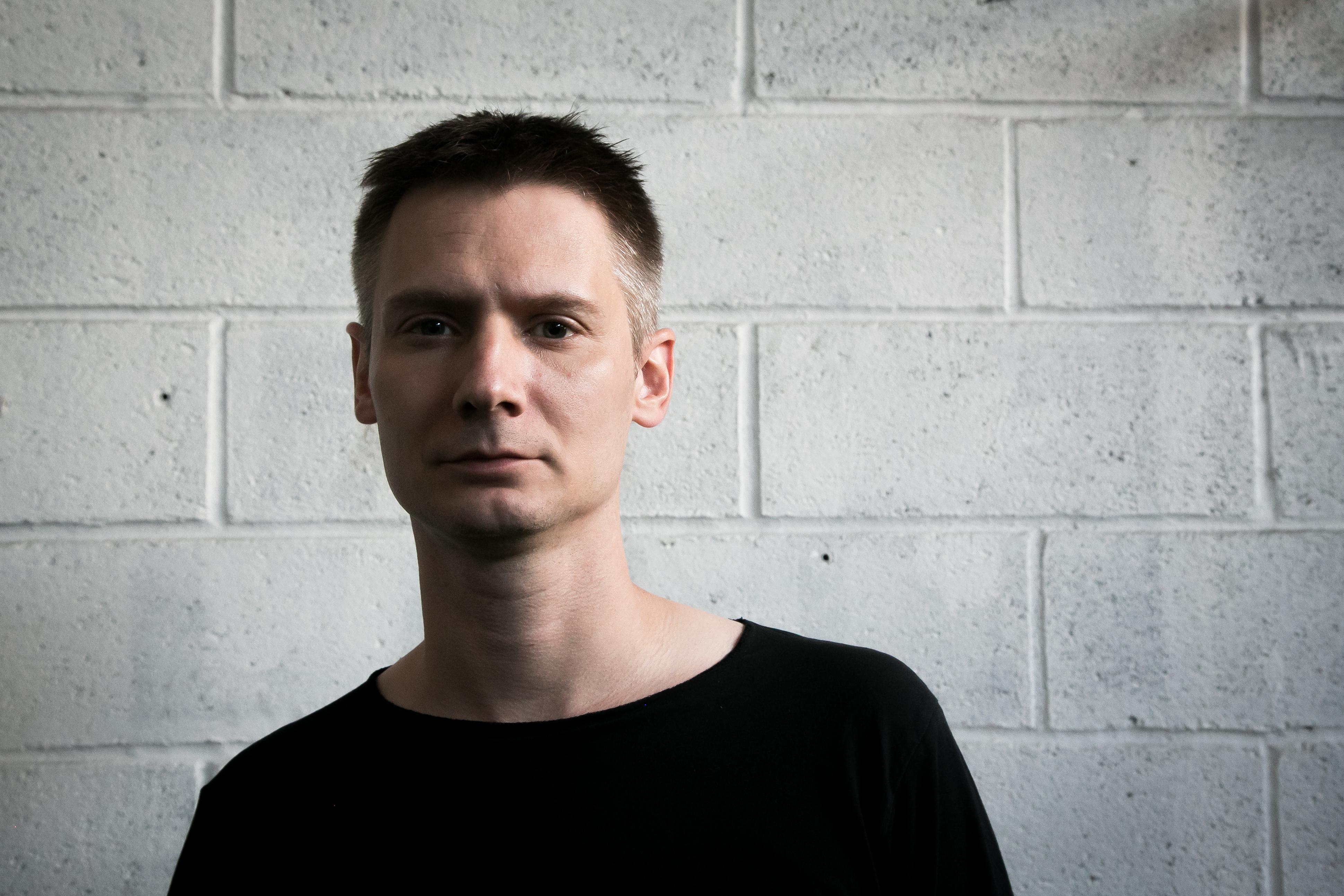 Alex Augier is an electronic musician based in Paris. His work explores digital aesthetics in a transverse prism, including sound, visual and formal elements. These elements interact within the scenic space and take the forms of audiovisual performances. He champions a creative process where design, programming and technology are an integral part of the artistic project. His works have been presented at international festivals including Scopitone (Nantes/FR), Elektra (Montreal/CA), Digital Choc (Tokyo/JP), Manifeste (Paris/FR), Kino Beat (Porto Alegre/BR), Athens Arts Digital Festival (Athens/GR), Open Source Art Festival (Gdansk/PL), Némo (Paris/FR), and many others. 
Can you talk about your background and what led you to your interest in music/multimedia?
I'm a musician first. I play drums, piano and compose music since my childhood. I was a drummer for different bands (jazz, rock), having different musical projects. Later, I got interested in electronic music and, of course, with the use of the computer I embraced the visual part. Computers have screen and loudspeakers, stimulating the eyes and the ears at the same time, and the bridge between both became obvious with languages like Max and Processing. Of course, it's not a coincidence. I like visuals, design, architecture, objects, multimedia expressions. My AV performances allow me to come up with something more personal.
How has the definition of audiovisual art and audiovisual artists developed over the years, and what does it mean nowadays?
I consider AV works, performances and installations if the whole is thought as a unique object with a strong coherence. Audiovisual artists have to work in this specific way where sound, visual, shape and space have to become a unique multisensory object, in which you can't disconnect one medium from another. It's like a good song where you can't separate the lyrics from the melody and harmony!
You work with technology. What importance does the code/encoding/decoding play in your work ?
I like coding. I mainly use Jitter and Processing for the visual part and Max and Ableton for the sound. But I consider this part of my work as a tool.
Can you describe your work process?
I can't describe my way of working easily because I don't have a unique workflow. I don't like to use the same recipe twice. For each project, I want to make something different. However, when it comes to my audiovisual works, I keep focusing on the coherence of the whole and that's why I work on both at the same time. One medium is not an illustration of another. I try to make a unique object for both the ears and the eyes.
What role does coincidence/contingency play in your work (since you also work with modular synths, which heavily rely on chance)?

It depends on the project. In my _nybble_ project I wanted an organic aesthetic and, in this case, it's important to add random parameters in both sound and visuals in order to create a more lively experience. But for my previous project oqpo_oooo I wanted a minimal aesthetic and randomness didn't have a place there. That's why I only use a laptop, monome and digital processing as Oto Machine Biscuit in oqpo_oooo, and modular synthethizer (with random modules) in _nybble_. I have to be coherent with my tools as well!
What is the role of aesthetics in your work?

I use the term aesthetic to describe the final result of my work: what I want to express and what I want the audience to experience. I conceive multimedia performances and I keep focusing on the coherence of the whole. That's the most important!
How do you incorporate technological innovation into your work / is it at all important to you?
I like technology and I use both analogue and digital technology in the musical as well as the visual part of my work, but I don't want my projects to become technological demonstrations. I keep focusing on the aesthetic result.  So, I have an idea of what I want on stage, the kind of music and visual elements I need, and I use adapted technology to reach my aim, but not the opposite.
What projects do you currently work on?

I'm working on different projects in collaboration with artists from different backgrounds for performances and installations: visual artists, designers, etc. And I'm working on my next EP which will be released on Franck Vigroux's label DAC.
N[order]ISE / Multiphonic version / Interview from alexaugier on Vimeo.