Posted on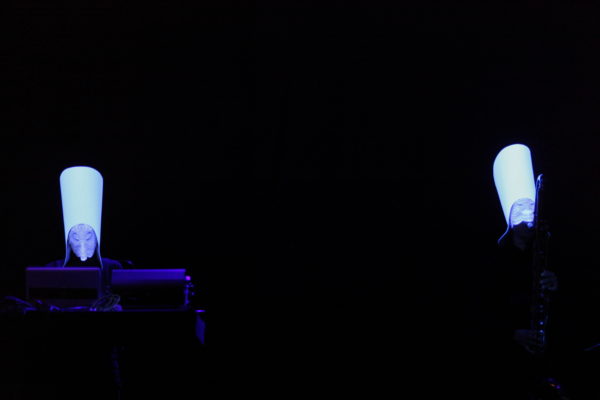 On September 29 as well October 6 – 9, SHAPE member festival musikprotokoll im steirischen herbst had its 2016 edition. Several SHAPE artists, such as L'Ocelle Mare, Gil Delindro, Andi Stecher, Susanna Gartmayer's duo with Brigitta Bödenauer and Jakob Schneidewind's project Demi Broxa, performed at the event. KABLAM, as well as 2015 alumni Aïsha Devi and DJ Nigga Fox, performed at the additional club night series club panamur.
Andi Stecher, Gil Delindro, Brigitta Bödenauer and Susanna Gartmayer also participated in a Q&A session, and the catalogue of SHAPE platform was enriched with quite a special educational event – the legendary avant-garde composer Alvien Lucier conducted a workshop.
Susanna Gartmayer and Brigitta Bödenauer (as seen in the title picture) presented their black burst sound generator, which they developed especially for their musikprotokoll performance.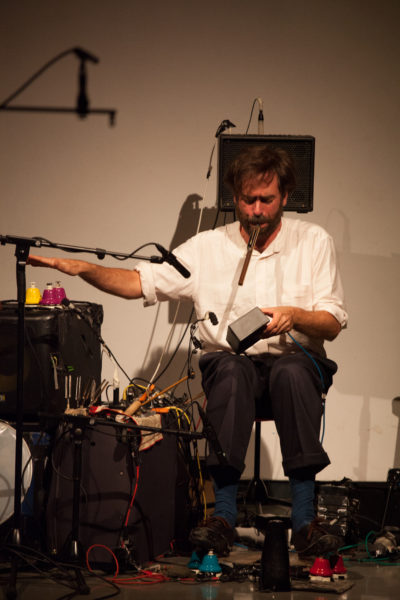 L'Ocelle Mare performing at the opening concert of the festival in September.
Gil Delindro was presenting one of his Voidness-of-Touch performances.
For the first time, Andi Stecher presented austreiben / antreiben, a project where he explores the musical potential of alpine Perchten processions, in the trio-version – together with Antti Virtaranta and Katharina Ernst.
Jakob Schneidewind presented Demi Broxa, his duo with Agnes Hvizdalek.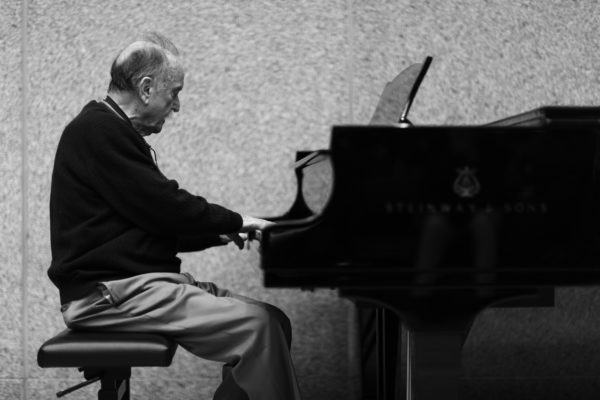 Alvin Lucier conducting his SHAPE workshop.
The SHAPE Q & A Session was broadcast live as part of Ö1 Zeit-Ton extended, the broadcast series for new and experimental music in the cultural radio of the Austrian Broadcasting Corporation with the participation of Brigitta Bödenauer and Susanna Gartmayer, Gil Delindro, Andi Stecher, Antti Virtaranta and Katharina Ernst.
The show was hosted by Susanna Niedermayr (also co-curator of musikprotkoll) and Rainer Elstner.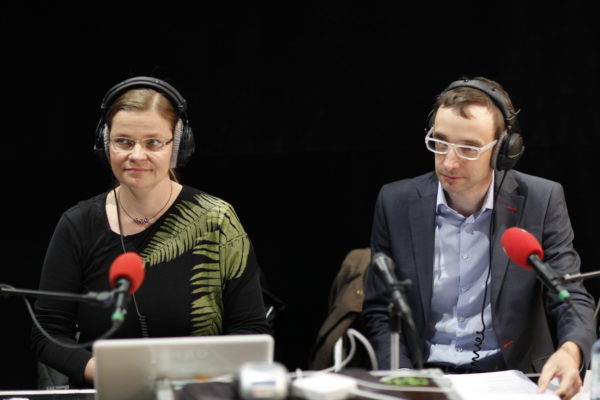 All pictures by Martin Gross.