Posted on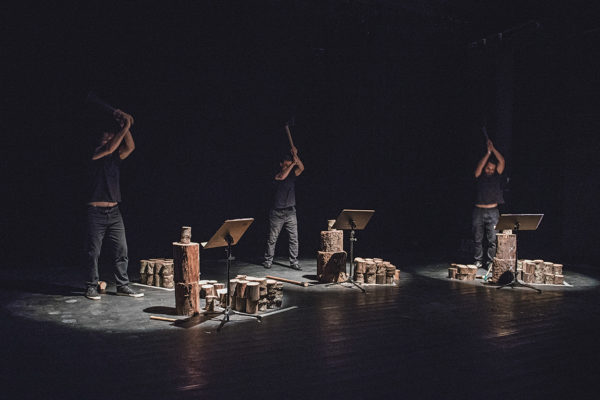 Beginning of this month (December 3 – 8), SHAPE had its second large showcase beyond Europe – 13 SHAPE artists played at the Novas Frequências festival in Rio de Janeiro, Brazil.
The showcase featured: Vienna-based composer, performer and sound artist Andreas Trobollowitsch (AT), who presented his piece "Hecker"; Black Zone Myth Chant (FR), a project of Afro-centric psychedelia and hypnotic footwork by psych-drone artist High Wolf; two projects by Budapest-based musician Gábor Kovács (HU) – the noisy, experimental punk duo of Céh and the more rhythm-oriented, but no less confronting solo project Új Bála; J.G. Biberkopf (LT), whose "audio theater" works are impressive collages that draw on a wide range of influences, including grime and musique concrète; experimental guitarist and composer Julien Desprez (FR), who presented his improvisational performance/light installation Acapulco Redux; Mr. Mitch (UK), one of the key names in the burgeoning instrumental grime movement; artist Mike Rijnierse (NL), who specializes in site-specific installations, and who presented his new work Relief; Sis_Mic (FR), the latest project by electro-acoustic music composer and installation artist Pôm Bouvier B.; Lancaster-based virtuoso pianist and free improviser Stephen Grew (UK); Toxe (SE), a central figure within Staycore – a new ground-breaking label from Stockholm.
The line-up also featured two alumni of SHAPE 2016: multidisciplinary artist Gil Delindro (PT), who participated with multimedia performance Voidness of Touch, and experimental vocalist Stine Janvin Motland (NO) who presented her project Fake Synthetic Music.
All photos by Francisco Costa/I Hate Flash.