Listen to our September radio show on Resonance FM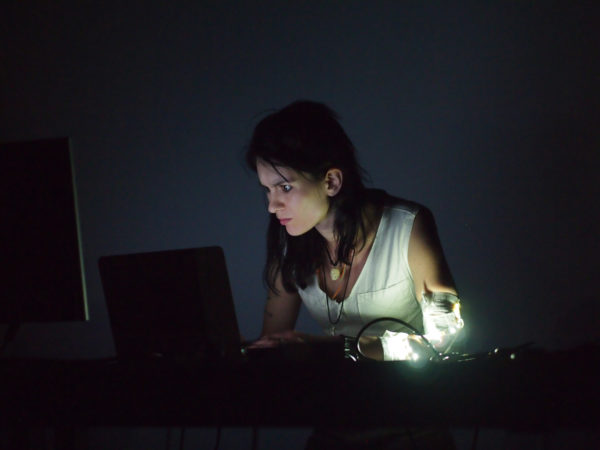 Our monthly SHAPE radio show returns to Resonance 104.4 FM after a summer break. SHAPE is a platform for innovative music and audiovisual art, a 3-year project established by 16 European festivals including Unsound, CTM or TodaysArt. On today's show, we talk to 4 artists who explore such topics as the military, transhumanism and memory, but also work with traditional instruments like the vibraphone. Born in Mainz and based in Berlin, Nik Nowak's sound objects combine the aesthetic qualities of sculpture with utility or functional objects, and explore urban or military phenomena at play in everyday life. We visited him in his Neukölln studio one August afternoon.
PRISM is a musical and visual creation, a mix of live electro and cine-concert which is spatialised and edited in real time. A hexagonal screen is set up on stage around artist 9th cloud, shutting him in as well as opening him up to his own inspirations. You can see it live at Maintenant Festival in Rennes, France in October, alongside another SHAPE artist Masayoshi Fujita. Masayoshi Fujita is a Japanese vibraphonist and composer based in Berlin. Masayoshi first learned how to play the drums, followed by extensive vibraphone training to craft and play his own compositions. Marta Heberle is an artist and theorist fascinated by transhumanism and the idea of transgressing and transcending the human.