Posted on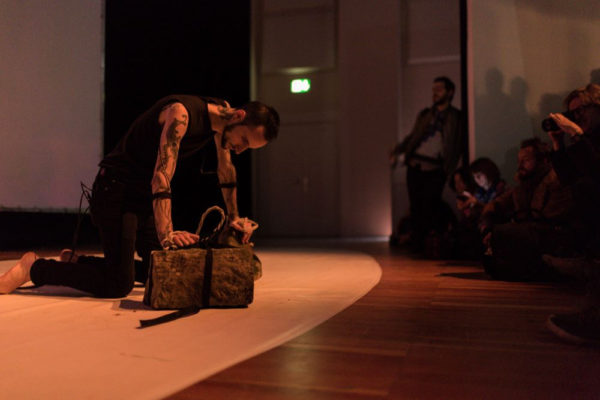 Check out this new short film about the work of SHAPE artist Marco Donnarumma, produced by the experimental radio station (and label) Fluid Radio.
The video focuses on the conceptual side of Donnaruma's performances as well as the new version of the Xth Sense  – his "bodily instrument" – which is scheduled to be launched in Summer/Autumn 2015 under a Creative Commons Licence.
Marco Donnarumma is a performer, sound artist, musician and writer. He has played interactive music by amplifying sounds from his body, has induced visitors in altered states of self-perception by feeding sounds from their bodies back to their skulls and bones, has immersed audiences in multichannel sound and video produced by the strain of his muscles while he pulled 50kg stones, and has physicalised digital viruses in the body. He uses biomedical and sound technologies, computer software, actuators, sensor and transducers to create ways in which human bodies and machines can extend, transform or disrupt each other.
"One of the things that interests me in working with these bodily, inaudible sounds is that by amplifying them, you make audible and visible a whole other world that we are part of, that our bodies constitute. Thats a good getaway from everything we know," Donnaruma says in an interview for our homepage. Read the full article here.