Live Y.E. Glotman (Ketev) recording for The Wire Magazine
To highlight  Yair Elazar Glotman a.k.a. Ketev's upcoming performances at four SHAPE events – TodaysArt, Musikprotokoll, RIAM and SONICA – we bring You an exclusive live solo contrabass recording that he made in his home studio. The music is brought to You in collaboration with our media partner The Wire Magazine.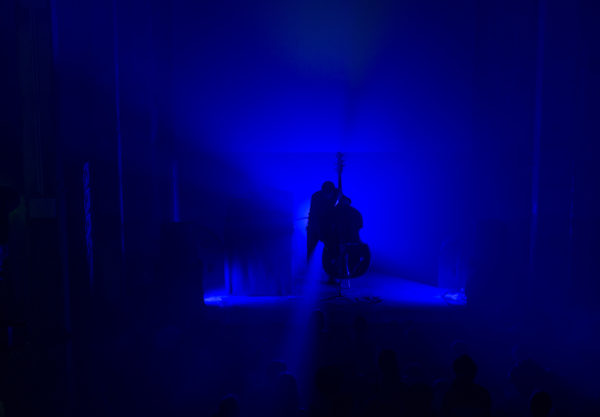 Glotman live at Berlin Atonal. Photo by Camille Blake.
To listen to the audio, click here.
This recording is the live performance version of the Études project. "It is an expansion of the techniques and ideas developed for the album," says Glotman. "The live set is working at the crossroads between improvisation and composed material."
Although just as dark and filled with a menacing sense of progression, the solo contrabass work that Glotman performs under his own name is technically quite different from his work under the Ketev moniker, which can be vaguely described as post-techno.
Yair Elazar Glotman (a.k.a. Ketev) is a musician and sound artist living in Berlin. His compositions are currently concerned with analog tape loops, electronics and contrabass. He trained as a classical contrabass player, and has studied electroacoustic composition.