Posted on
Tonight (10 December 2015), the listeners of ORF's Oe1 Zeit-Ton will have the first (and perhaps the only) chance to hear SHAPE artist Lorenzo Senni's piece AAT (Advanced Abstract Trance) outside of a concert hall or a club. The recording was made at the 2015 edition of musikprotokoll festival in Graz. The broadcast starts at 23:03 (Austrian time). More info can be found here – the show can be streamed online also 7 days after the broadcast.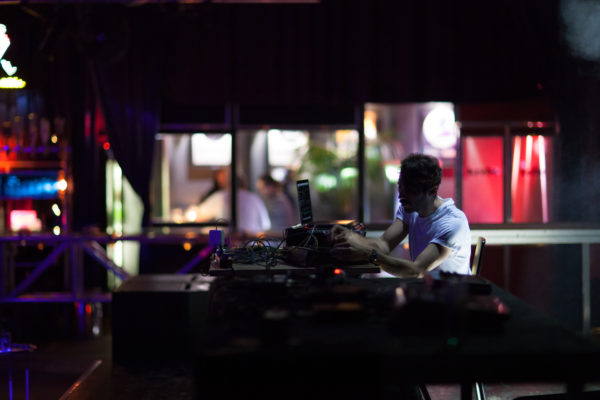 Photo by Martin Gross
Here is how Senni described Advanced Abstract Trance in an interview for Electronic Beats: "Before Superimpositions and Quantum Jelly I did a record of abstract computer music called Dunno. I wanted to go back in that direction and use the sonic material
that currently interests me. Quantum Jelly was born because I was interested in the build-up of trance tracks. I went through thousands of tracks and analyzed build-ups to see what was going on. I used the same method on Advanced Abstract Trance, but I was looking for breakdowns and studying what was going on with the falling bass and the moments that follow the drop, when the producers need to keep the tension high but provide a sense of release. I put together a display of these moments. It can be a stressful and frustrating listen sometimes because it seems to give false starts."
Lorenzo Senni is a Milan based composer and multidisciplinary artist. With research including algorithmic
methods in the arts, Senni investigates the mechanisms of dance music and releases are dedicated to the deconstructions of the sounds of trance and hard techno rave culture of the 1990s.